Chesapeake Bay waterfront real estate provides sweeping views, recreational convenience, and lasting value for homeowners. Statistically speaking, waterfront properties are worth more than double the value of other homes—but this higher value comes with higher taxes, maintenance, and insurance costs.
Still, whether you're looking for a vacation spot or a forever home, it's hard to top life on the water. If you're considering purchasing a Chesapeake Bay waterfront home, it's important to familiarize yourself with the ins and outs of owning waterfront real estate in Virginia or Maryland.
Defining waterfront properties
Before leaping into the details of property taxes, it's important to establish what exactly qualifies as waterfront property. Simply put, "waterfront" describes any land on the edge of a body of water, whether beachfront or adjacent to the beach. There's a difference between waterfront properties, "water-view" properties, and "water-privileged" properties.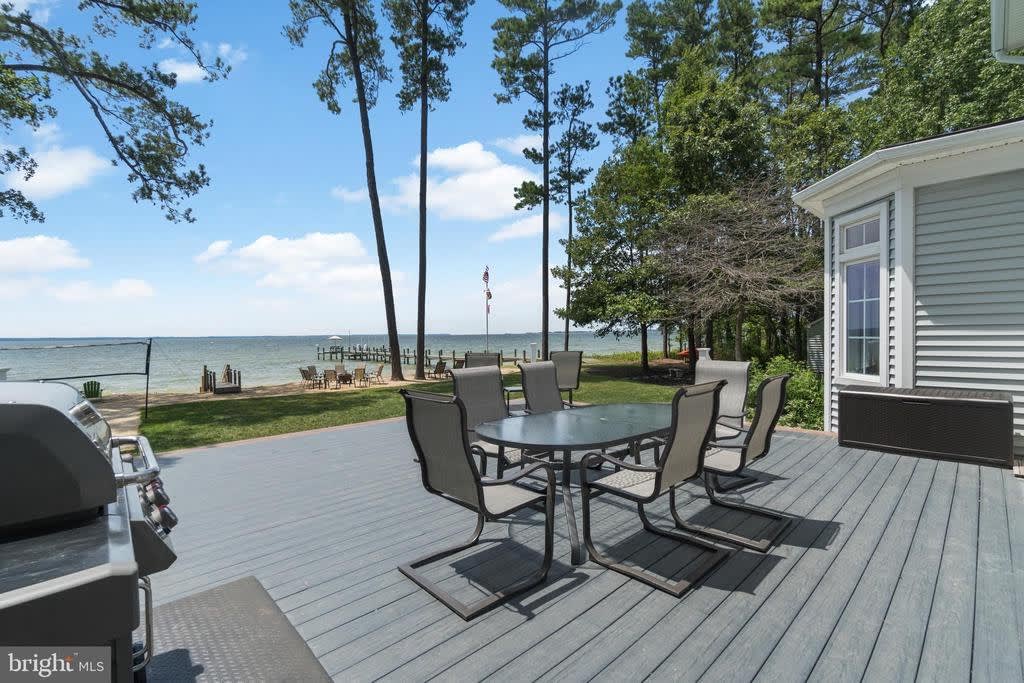 Water view
Water view defines a piece of real estate with views of the water. Understandably, what counts as a water view on the Chesapeake Bay has a huge variety. A property's water views change naturally over time, thanks to trees, landowners, and the development around a home. Even if you own water frontage, there's a chance that you won't be able to preserve your water view over time, given the local rules on clearing trees on your property. For instance, in Maryland, there are buffer zones within 100 feet of the water that restrict clearing near the Chesapeake Bay waterfront.
Water privilege
Meanwhile, water privilege primarily relates to community amenities that allow residents to access water—either through an easement, or community-owned property. This includes boat ramps, beaches, and piers. Water-privileged properties can vary widely in terms of their access, and it's common for these privileges to differ from state to state. Wherever you tour a property near the Chesapeake Bay with your realtor, be sure to follow up on the specific water privileges of the home and its surrounding community.
Waterfront prices
Research from Zillow indicates that home values have risen in every one of the 50 largest metropolitan areas nationwide. In fact, a new report from the real estate brokerage firm Redfin found that 39% of homes sold above their listing price during the four-week period ending March 21, 2021—an all-time record. That figure is 15% higher than during the same stretch of time during the previous year. This number also takes into account the increased cost of buying a home on the water.
To this point, waterfront properties are worth more than houses inland, and the difference is significant. Properties on the water are worth, on average, twice as much as homes that aren't, even if the only difference is location. According to the new Knight Frank Global Waterfront Monitor, which was compiled by valuations from the company's global network, the average price for a waterfront property is 46% higher than a similar home inland, without access or views of the water. Given their convenient access to water and picturesque scenery, these properties also tend to command higher prices from renters.
Higher taxes
Because waterfront properties are valued at a higher rate than homes that aren't on the water, their property taxes are also proportionately higher. The exact amount is calculated by the local government where a property is located, and the tax is usually based on the cumulative value of the home and land. It's important to note that waterfront properties in most states aren't subject to higher property tax simply because of their location; these properties almost always come with a higher tax rate due to their market value.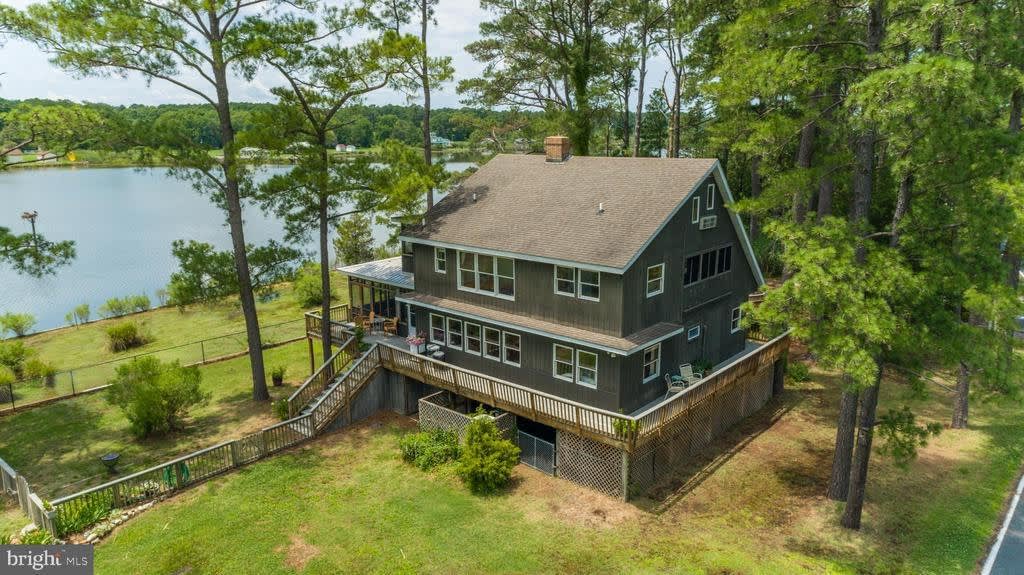 Are property taxes increasing?
Currently, Maryland has an average effective property tax rate of 1.06%, according to SmartAsset. This falls just below the national average of 1.07%. However, Maryland typically has high property values, which means that homeowners pay more in annual property taxes than homeowners in other states. Similarly, Virginia has a property tax of .80%. Although this is well below the national average, Virginia homeowners still pay around the national median when it comes to actual property tax payments, given the higher cost of Virginia real estate (especially homes near the Chesapeake Bay).
Many homeowners in Virginia and Maryland, particularly those on coastal and lakefront properties, have seen a steep increase in property taxes. Average property taxes paid rose 4% in 2020, according to data from real estate information firm ATTOM Data Solutions. This is up 5.4% from the previous year. Rising demand for waterfront land drives upselling prices, which in turn leads to increased property valuations, and shifts the tax burden to shore-front owners. When preparing to buy a home, it's important to know the tax history of the property. The local tax assessor can help you understand the tax on the property and answer any questions you might have.
Waterfront investing
Beyond their higher estimated value, waterfront properties tend to appreciate in value over time more dramatically than houses inland. If you're able to find a good deal and purchase a lake or beach home at a good price, then you'll have good chances of turning a profit later. There are plenty of benefits that come with waterfront living, even if that means paying higher property taxes on your investment. The lifestyle afforded by a Chesapeake Bay waterfront home comes with a level of privacy and tranquility that can be difficult to find elsewhere in Maryland or Virginia. Plus, if you're a swimmer or boater, living on the water means you can pursue your favorite hobbies more easily, and with less expense. Many people use their waterfront property as a second home, and consider it as both an investment and a getaway. And because there's only so much waterfront real estate on the Chesapeake Bay, a level of scarcity and high demand is guaranteed over time, which can make waterfront property a wise investment for buyers in the Washington D.C. area.
Looking for waterfront properties on the Chesapeake Bay?
If you're looking for waterfront real estate in D.C., Virginia, or Maryland, trust local realtor Patrick DeLeonibus to be your guide. With nearly 10 years of experience in the real estate industry—and specializing in waterfront, water view, and water privileged properties along the Chesapeake Bay and its tributaries—Patrick has the market analysis and experience to make sure you know exactly what you're buying. Whether you're looking for a short-term rental or a forever home, Patrick will walk you through the process from start to finish, and help you find the property that's right for you. If you're ready to explore waterfront homes, contact Patrick DeLeonibus today.