When you buy a piece of waterfront property, whether it's on a lake, a river, or out on the Chesapeake Bay, you're buying a dream and access to one of the best lifestyles possible.

Imagine waking up every morning to the sight of the sun rising over the water, and being able to walk down to the beach or your private boat dock to begin a day of fun and recreation on the water. Or maybe you bought your waterfront property because of the gorgeous view of the sun sinking into the horizon as you sit on the deck enjoying a cocktail and dinner.

These are just some of the benefits of investing in Annapolis, Maryland, waterfront homes. With these benefits comes a higher appreciation and a lifetime of memories if you stay in the home into a retirement or have purchased a waterfront property as a vacation home.

But there can be hidden costs associated with realizing your dream of buying waterfront or waterscape property. Among them is the prospect of paying higher property taxes and other increased costs, such as flood insurance, and the need for additional maintenance and repairs when your home is exposed to storms and rising water levels.

Before you purchase waterfront homes for sale in Annapolis, hire a real estate agent who is experienced in assisting clients with transactions for properties on lakes, rivers, and the ocean. There are many more things to know and understand about purchasing waterfront property than there are when acquiring non-waterfront property. In many cases, there can be unexpected costs related to the purchase that owners won't realize until they've moved into the home and are already enjoying their spectacular new lifestyle.


Property taxes on waterfront homes

While Annapolis waterfront properties aren't subject to higher property taxes simply because of their location, they almost always come with a higher property tax bill because the property is worth more than non-waterfront properties.

In fact, this is spelled out on the Maryland Department of Assessments and Taxation website. Section 5, Understanding Your Appraisal (Assessment), states, "The location of the land is a major factor in determining its value. For example, land located near the water is generally more valuable than land located inland."

There it is. It's hardly a surprise that waterfront property is more valuable than inland property, but again, it's something you should know before starting the process of buying waterfront homes in Annapolis.



Property taxes in Maryland

According to SmartAsset.com, Maryland's average effective tax rate is 1.06%. While the website says that is close to the national average, it points out that Maryland residents usually have a higher annual property tax bill because property values in the state are generally high. It states that median annual property tax payments in Maryland counties range up to $5,582.

Now, factor in the higher value of gorgeous waterfront homes for sale in Annapolis, which are highly sought after, and you can see how your property tax bill can be higher than if you had bought a home in an inland neighborhood.

For instance, you can purchase a beautiful home on Lake Ogleton with four bedrooms and three baths, and 3,788 square feet for $2.5 million. The property has everything needed for a terrific active lifestyle, including 200 feet of water frontage and a site for a private boat dock. Residents can also sail, kayak, and canoe on the cove. According to the listing, you can expect to pay roughly $15,000 annually in property taxes.

By comparison, a home costing $855,000 and featuring three bedrooms and one bathroom and 1,872 square feet that is a few blocks off the water would set you back an estimated $9,700 in annual property taxes.

According to Realtor.com, the median list price of Annapolis real estate in August was $517,000, trending down 5.9% year over year. The median sale price was $507,000. The website considers Annapolis to be in a seller's market, meaning more people are looking to purchase a home than are available properties.

By comparison, various real estate services report that the median home sales price nationally was $374,900 as of the second quarter of 2021. Although that's a 16.2% increase from a year ago, it's still a lot lower than the median price in Annapolis.

A quick look at listings of waterfront homes for sale in Annapolis gives homebuyers an idea of how much more expensive these special properties are, and thus the higher annual property tax bill they can anticipate paying.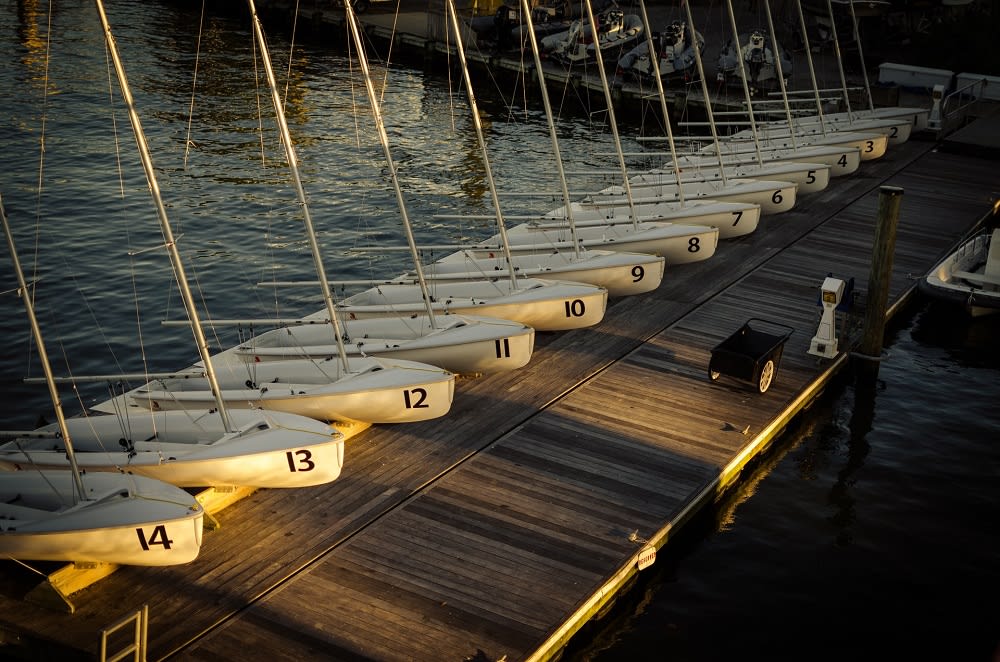 Appreciation

Waterfront real estate tends to appreciate in value more than non-waterfront homes. That's great when it comes time to sell, but as long as you are living in the house, an increase in the home's appraised value can lead to an increase in annual property taxes.

There's a simple truth to why Annapolis waterfront properties are more expensive than landlocked homes. There are a finite number of homes — and vacant lots suitable for building — along the shores of rivers, lakes, and major bodies of water, like the Chesapeake Bay. Demand often outstrips supply for these prized properties, resulting in higher prices.

This is not just a generalization. A 2018 study by Collateral Analytics notes that properties on the ocean are worth almost 45% more than non-waterfront homes in the same ZIP code, while lakefront houses are worth 25% more than comparable homes off the water, and homes along rivers are valued 24% higher. Presented with those numbers, it's easy to see why property taxes are higher on waterfront homes.

This is just one example of why you should work with a real estate agent who knows the ins and outs of buying and selling waterfront property.

If you're ready to jump into buying Annapolis waterfront real estate in 2021, contact trusted local realtor Patrick Deleonibus for assistance.