Waterfront homes are luxurious in their own right. Stunning views, waterfront breezes, the sounds of nature—it's all part of the experience. When buying a waterfront home, it's important to know what you want your life to look like—are you an ocean person? A lake person? Not all waterfronts are the same, and each makes for a unique experience. There are also countless ways to enhance an already lovely waterfront property. We're breaking down the top tips for waterfront homebuying.


Access Vs. Views
While both are nice, there is a major difference between "waterfront" and "water views" listings. Waterfront listings include access to water, while water views are exactly that—views of nearby water. It's important to know this difference and to communicate it to your realtor. If you want to be able to access the water directly from your home, you'll need to find properties with docks and pathways. If you have a boat or other water mobiles, consider the size of these and how much room you'll need to dock. You'll also want to look into the property rules—are you allowed to build toward the water? Being clear about how you plan to use your space will make the waterfront search a lot easier.


Find an Expert
Working with a real estate agent who knows the ins and outs of waterfront properties is crucial. Yes, you need to know what you're looking for, but you also need someone who will ask the right questions. You also need someone who keeps up with waterfront trends and understands exactly what buyers and sellers are looking for.


Inspect!
A home on the waterfront comes with the obvious risk of...water. You want the water to be close to your home without intruding. Schedule an expert inspection to better understand the risks of prospective properties. Will the water flood your basement? Is there an excess of mildew? You may also want to test the water, as well as the land and elevation. A comprehensive waterfront inspection will help you catch details you might not catch about a regular home.


Explore the Property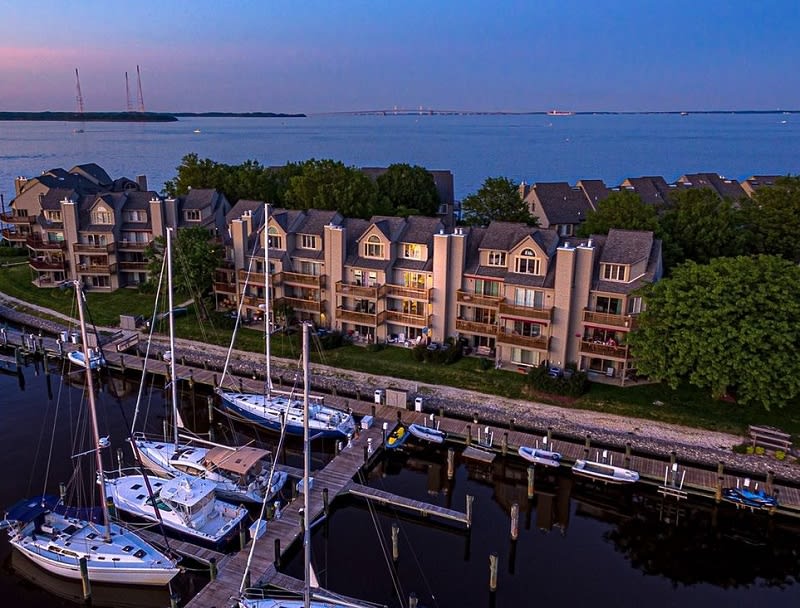 Don't assume a property is ideal simply because it's on the water. Sure, the water views may be glorious, but how's the land around the water? It's a good idea to fully explore the property— check out the quality of the land, the potential for landscaping, and the quality of the water itself. It would be a shame to invest in a waterfront property, only to realize you don't enjoy swimming in your section of the beach because the water is full of seaweed. Test everything before buying.


Be Sure the Home is Sturdy
Buying a home that's already equipped to handle the water is the surest way to make a good investment. Water is hard on homes, so you'll want to check for water-friendly features. Storm shutters, homes with tall foundations, and stainless steel hardware are key for keeping a waterfront home in good condition. Don't rely on adding these features yourself—if a home has already sustained wear and tear, it'll be harder to maintain.


Know Insurance Requirements
Insurance for waterfront properties is higher than insurance for landlocked homes because of the natural risks water poses to homes. Wind risk is also a big factor—homes on the water run a higher risk of wind exposure and damage due to hurricanes and other storms. You'll also need flood insurance for your waterfront home, which is under a separate policy. While these costs certainly add up, understanding what you need and what you'll owe helps avoid surprise expenses.


Research the Shoreline
We've all seen them—those once-beautiful homes that are falling into the water. Erosion is a huge concern for waterfront owners, but knowing the history of your shoreline, as well as what to expect moving forward, will help you avoid losing your home. If your property has experienced increased losses of shoreline, or if there's been an uptick in storms that have damaged your property, you may want to consider a different location.


Consider Your Lifestyle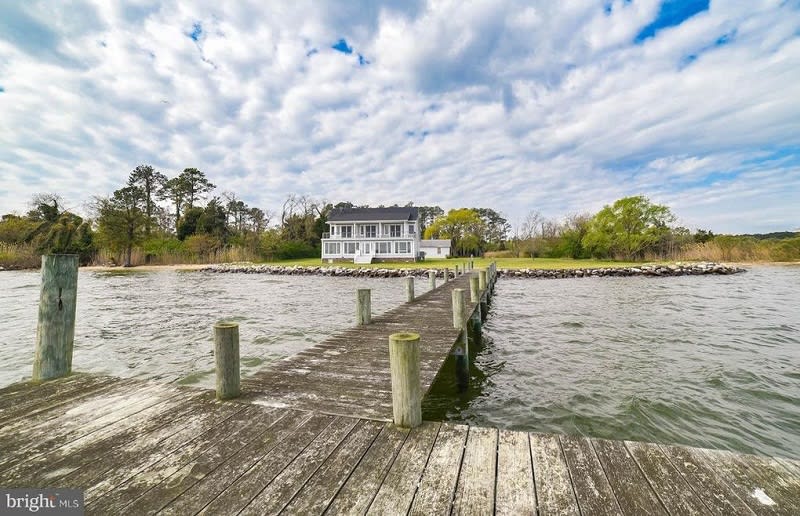 Are you buying a waterfront home to reinforce your lifestyle, or with the hope you'll take on a new one? It's important to be realistic during your home search. Living near water won't change your personality, so if you're never going to use that boat dock, you may not need the hassle of owning it. If you're a beach lover, don't try to make yourself a lake person because you found a lovely home. You're buying the home for its water, so make sure you'll actually take advantage of it.


Ask Around
A great way to understand a property is by asking its neighbors. You'll want to know if your beach gets packed with spring breakers in March or if your backyard is home to a roaming pack of coyotes. Neighbors can also fill you in on ownership secrets—are inspections regular? Are there any hidden fees? Are the docks safe? Asking these questions will help you get a full, honest picture.


Watch the Market
Pay attention to the waterfront market in the area you're considering. An excess of available properties could mean the area isn't worth your investment. Similarly, competition in an area might lead to exorbitant costs. You want to make sure you're getting an appropriate deal, so do your homework.


Research Loans
The extra expense of waterfront properties means loans fall into the "jumbo loan" category. You'll need to start the loan process early to make sure you qualify. Waterfront buying is competitive, so sellers will want people who more than qualify. Be sure of your status before you look at properties.


Know Your Responsibilities
Owning a waterfront property comes with responsibility. You should check to see if your home is part of an HOA (homeowner's association) or a POA (property owner's association). Each association has its own rules and regulations. For example, you'll want to know if you're allowed to paint your home certain colors or if other members have access to the water via land near your property. HOAs and POAs have definite benefits, but it's important to understand how they work.

Looking to buy a waterfront property? Contact Patrick DeLeonibus at the Waterfront Group.