Stretching from Havre de Grace, Maryland, to Norfolk, Virginia, the Chesapeake Bay area is defined by bountiful seafood, historical landmarks like Colonial Williamsburg, and top-notch destinations for sailing. With proximity to Alexandria, Annapolis, and Washington, D.C., residents that call this area home enjoy the conveniences of living in a metropolitan area, all while soaking up the serene beauty of the bay and its numerous tributaries and rivers.

House hunters looking to settle down in this region are easily intimidated by the challenge of selecting a waterfront home that is the right style, setting, and price for their family; however, this can be easily remedied by working with a trusted, local realtor that is well-equipped with the knowledge and know-how to navigate the market for waterfront homes. Let's look at how working with a waterfront specialist is sure to make your home buying journey as seamless as possible.

Helping You to Weigh Pros & Cons

Choosing a realtor who specializes in the buying and selling of waterfront properties allows you to gain access to a wealth of knowledge that can be used to your advantage. Like buying other properties, certain aspects of purchasing a waterfront home can be attractive assets or frustrating liabilities. That being said, let's take a look at how your realtor guarantees success by handling all the nuances of purchasing a waterfront property.

There is nothing like the peaceful sound of lapping waves to make a waterfront home feel like a true escape. Besides the gorgeous views inherent to waterfront homes, there are many other draws to this kind of property, so it makes sense that these homes are in high demand. Because of this, waterfront properties are highly likely to see appreciation over time.

In recent years, the shift towards Airbnb and other rental methods has made purchasing a waterfront home an excellent investment, earning homeowners a premium over homes not overlooking the water. Additionally, while many suburban areas are adding more homes every day, having a waterfront view means not worrying about development around your property. Luckily, your waterfront specialist is already familiar with the innumerable benefits of waterfront living and can help you use them to your advantage.

Alternatively, a realtor specializing in waterfront properties can assist you in avoiding the potential downsides of living on the water. Depending on what neighborhood you choose, there may be regulations, such as a coastal commission or other regulatory body, limiting what can be done to the home. Furthermore, purchasing a house near the water can lead to potentially expensive repairs for woodwork, roofing, and windows. Lastly, be aware that waterfront homes may offer less privacy, as they are often located in popular areas for tourists. Undoubtedly, choosing a realtor that is well-versed in waterfront properties helps you stay knowledgeable of any of these potential downfalls of the property.

While there are countless advantages to living on the water, it is also imperative to take into account the potential drawbacks of waterfront living. Striking a balance between the pros and cons is crucial when selecting a waterfront home. Nevertheless, utilizing a knowledgeable waterfront specialist is invaluable, as it ensures that the highlights of your home far outweigh the flaws.


An Expert on the Neighborhoods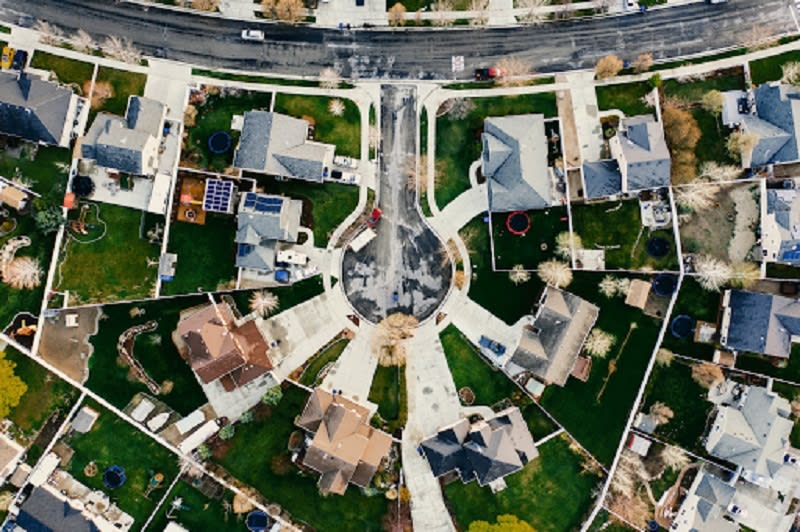 The neighborhoods along the bay range in size. From the booming metropolises of Baltimore and Annapolis to the quaint, charming towns of Urbanna and Chesapeake City, there is a wide variety of neighborhood types to choose from. A trusted realtor will not only have extensive knowledge of neighborhood options in the area, but they will also know which neighborhood would be the perfect fit for your family. With a knowledgeable agent on your side, you are on the path to success towards landing your waterfront dream home.

Like in any other real estate dealings, location is crucial in deciding which neighborhood is best for you. For example, while some areas lend themselves better to those looking to take advantage of off-shore fishing without straying far from home, some areas are not as well-equipped for this use. First and foremost, your realtor seeks to understand exactly what you are looking for in a waterfront home and how you and your family plan to use it. In essence, time, money, and energy are saved by only focusing on the neighborhoods that are right for you.

In addition, your realtor is familiar with the commute times that it takes to get to the city for work or pleasure. Whether you plan to commute by car, public transit, or boat, neighborhoods in the Chesapeake Bay area vary greatly in their ease and distance of travel. By gauging your transportation needs, your realtor guides you to the neighborhood that fits all of your expectations.

Lastly, with a working knowledge of the area's top neighborhoods, your realtor has a firm grasp of what each neighborhood can offer you in regard to recreation, amenities, and local cuisine. Perhaps spending your evenings kayaking is the perfect way to end the day, or you plan to eat as much fresh seafood as you can get. No matter what your ideal neighborhood is known for, working with a waterfront specialist is the best way to ensure that each item on your wish list is to your ultimate satisfaction.


Keeps Track of Hidden Costs
Another desirable benefit of hiring a realtor that specializes in waterfront properties is the ability to take advantage of the realtor's experience with hidden costs associated with purchasing a home on the water. Your realtor is well-accustomed to the typical caveats that come with purchasing this type of home; therefore, they can guide you in the decision-making process to save you time, money, and stress.

For example, homeowner's insurance is required no matter what type of property you are purchasing; however, purchasing a waterfront home can come at a higher cost, especially depending on the type of area you are in. A home nestled along the calm waters of the Potomac possesses different insurance requirements than a home exposed to the harsh winds of the Chesapeake Bay. Luckily, you can take comfort in knowing that your realtor knows the ins and outs of what is required for each home type.

Flood insurance may also be required in many cases for waterfront homes. Most of the time, this can be expensive, and in some cases, it is not offered at all. This can be tricky to navigate in any real estate deal, so relying on your realtor's skill and know-how is key.

Lastly, your realtor is aware of common issues and repairs that are found in waterfront homes. Waterfront properties are prone to wear and tear that is immanent to this setting, and these kinds of homes require a higher level of regular maintenance. Not only does your waterfront specialist have a sharp eye for these potential headaches, but they are well-equipped to handle the logistics of inspections, repairs, and replacement during the purchase process.


Acts as a Resource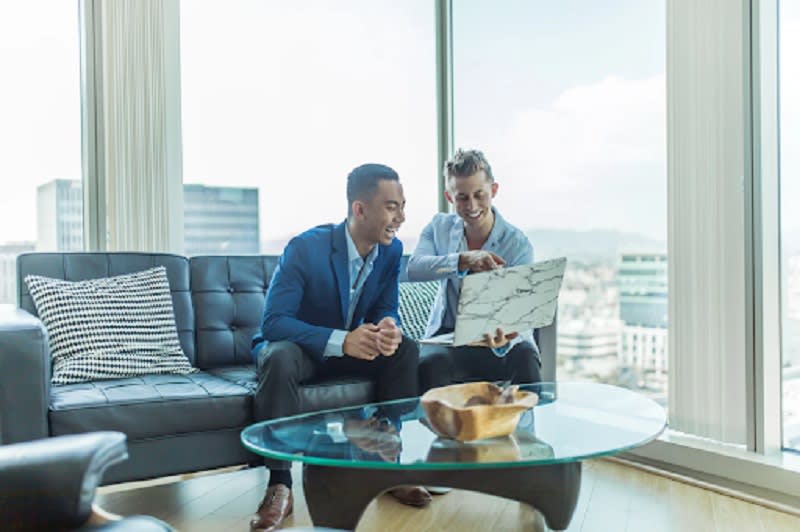 In addition to providing a vast database of invaluable information, a waterfront specialist is the best possible resource during the home buying process. As the housing market has evolved in recent years, the industry has only become more complex. Your realtor plays a fundamental role in navigating these daunting tasks.

The value that your realtor's professional network plays in the purchasing process cannot be understated. By having contacts such as property valuation experts, inspectors, real estate marketing agencies, and real estate attorneys, each element of the buying or selling process is made effortless if you have the best team by your side.

In addition, your waterfront specialist is in tune with the current market temperature, as well as the supply and demand of waterfront homes. Having a keen awareness of these factors helps you select the ideal home in the right location and at a fair price point. By harnessing this wealth of knowledge, you are guaranteed to negotiate your way to the best possible deal.

Furthermore, hiring a realtor that specializes in waterfront property means that you are likely to have no trouble negotiating the right price point. An excellent real estate agent utilizes information like comparable homes and average days on the market to analyze whether a property is priced high, low, or just right. With all of this and more, working with a realtor sets you on the right path toward getting the best deal possible when purchasing a waterfront home.

Whether you are looking to purchase a vacation getaway or a forever home for your family, there is no better place to do so than the greater Chesapeake Bay area. With stunning seaside and riverfront homes in abundance, there is sure to be a home that is perfect for you and your family's wish list for waterfront property.

Are you looking to start the search for the perfect waterfront home with stunning water views? If so, contact the Waterfront Group's Patrick DeLeonibus. As the premier waterfront specialist in the Chesapeake Bay Area, DeLeonibus has a keen eye for design and an impeccable knack for meeting his clients' needs, so there is no better choice for a trusted local realtor than Patrick. Contact him today to get started.