Few words can describe the feeling of spending time on or around the water. Be it oceanfront views or boating on a placid recreational lake, water offers a serenity that few other locales can match. When it comes to real estate—from vacation properties to permanent residences—there's nothing quite like living on the water.
For many would-be waterfront dwellers, the question becomes where to settle. There are countless locations across the country that fit the ideal image of spectacular waterfront living. Admittedly, though, there can sometimes be a sameness about these locations, particularly those on either coast or that rest along the Gulf of Mexico.
If, however, you want a waterfront experience that is unique, unexpected, and offers both a historical lineage and an endless array of waterborne pursuits, let us introduce you to the waters of the Chesapeake Bay and the Potomac River. Far from ordinary, these two bodies of water afford the fortunate visitor (or the even more fortunate permanent resident) a waterfront experience like few others.
For starters, Chesapeake Bay represents the largest estuary in the U.S. The expansive Mid-Atlantic bay stretches from the Atlantic Ocean and the southern and eastern tips of Maryland and Virginia, respectively, up to and beyond the city of Baltimore—a length of roughly 200 miles.
A veritable water lover's dream, the Bay supports both Maryland's fishing trade as well as a robust tourism and recreation industry. The Potomac River, for its part, is steeped in history. Central to our nation's founding, the navigable river forms the southwestern border of our nation's capital and meanders southeast before flowing into the Chesapeake Bay.
Whether you're opting for a short-term vacation or a long-term investment or a place to call home, let's explore seven of the best waterfront vacation towns on the Chesapeake Bay and Potomac River.
Annapolis, Maryland
Not too many cities in the U.S. can claim a connection to the water that runs deeper than Annapolis, Maryland, our first waterfront vacation town. Located at the spot where the Severn River spills out into the Chesapeake Bay, the city dates back to the mid-1600s. The water has been an integral part of life in Annapolis ever since. Most famously, Annapolis, the county seat of the gorgeous Anne Arundel County and the state capital of Maryland, is home to the United States Naval Academy.
Annapolis offers a wide range of home styles, including condos, historic townhomes, and single-family residences for those hoping to stay awhile. Expect to pay considerably more for a waterfront experience; however, the investment is well worth it.
Alexandria, Virginia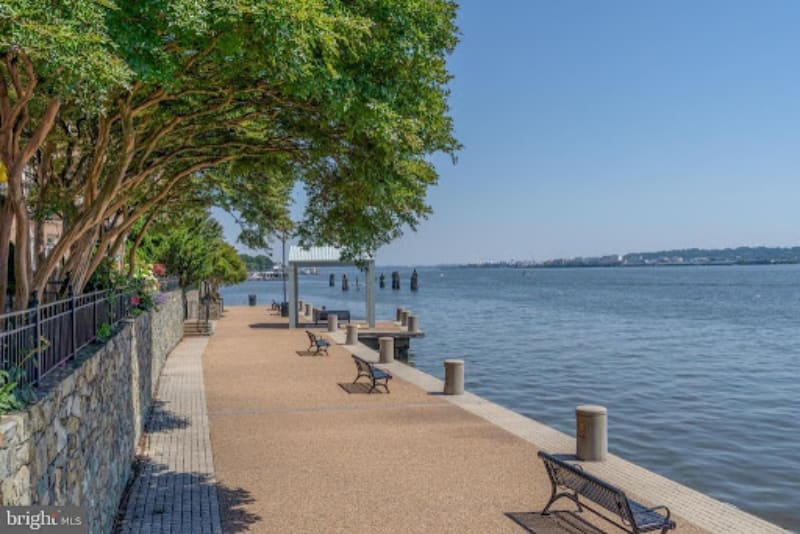 If you prefer your waterfront lifestyle with a healthy dose of American history, there's nowhere else to be than Alexandria, Virginia. While Washington, D.C. might have the American history, it doesn't quite have the quaint, welcoming charm of Virginia's seventh-largest city. Alexandria's size is an important distinction. Set along the Potomac River and less than 30 minutes south of the nation's capital, Alexandria features all of the comforts you'd expect from a big city yet retains a decidedly small-time vibe.
Much of that is attributable to the area's well-preserved streets, buildings, and homes. A central highlight is Alexandria's Old Town and adjacent Historical District. A genuine waterfront village, the area's Colonial architecture and old-world aesthetic are akin to taking a trip back in time to the country's founding.
Condos and townhomes dominate the city's housing, the former often newer builds and the latter either well-maintained or fully restored Colonial construction. Those seeking a space on or near the Potomac can find it in Old Town, east of the Metro line, which places you within walking distance of the waterfront.
Chesapeake Beach, Maryland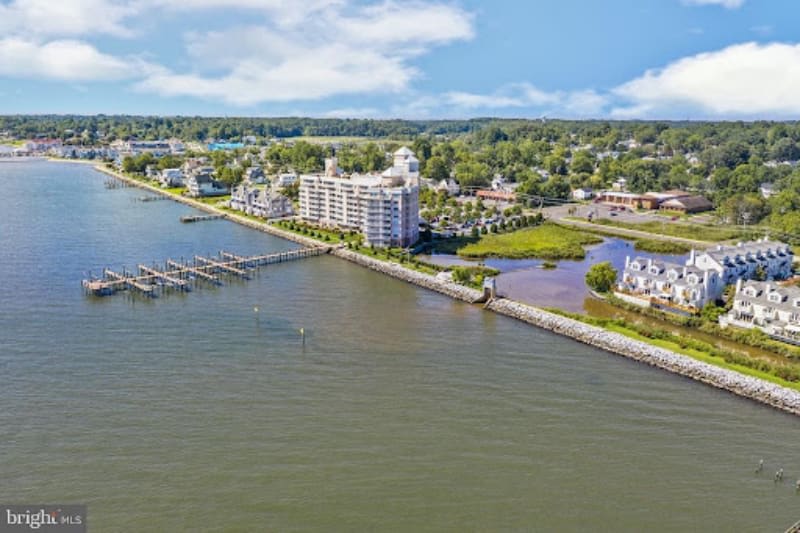 Just under an hour south of Annapolis, on the western shore of Chesapeake Bay, is Chesapeake Beach. The perfect reprieve from the more hectic lifestyles further north, this area of Maryland is ideal for weekend getaways; it's even more so if you have the family in tow.
Small compared to more notable towns along the Bay, as the population is approximately 6,000 residents, Chesapeake Beach's early history was that as a resort community, a tradition that carries to this day. There's a quaint distinctive village feel to the proceedings versus more touristy destinations elsewhere.
Owing to its village vibe, much of Chesapeake Beach's best housing options are near the shore and close to every one of the area's popular dining spots (which also extend into North Beach, a few minutes north). Numerous townhome communities are a few minutes to the east.
Colonial Beach, Virginia
Heading back to the Potomac brings us to Colonial Beach, Virginia. Regularly lauded as one of the state's best places to visit—waterfront or otherwise—the town was recognized as having the state's best beach in 2018 and as the nicest place in the state the following year. It's not difficult to understand why.
If you call Washington, D.C. home, Colonial Beach offers an ideal escape. At less than a two-hour drive, it's the perfect jumping-off point for a long weekend or midweek excursion. There are more than 30 outstanding restaurants, many of which offer some of Virginia's best seafood. Between meals, there's plenty of shopping, antiquing, beachcombing, or just cruising through town on your rented golf cart.
The housing mix is unique and surprisingly affordable compared to the pricier communities closer to D.C. or the northern stretches of Chesapeake Bay. If you're seeking investment opportunities, Colonial Beach is an excellent candidate to consider.
Kent Island, St. Michaels, and Easton, Maryland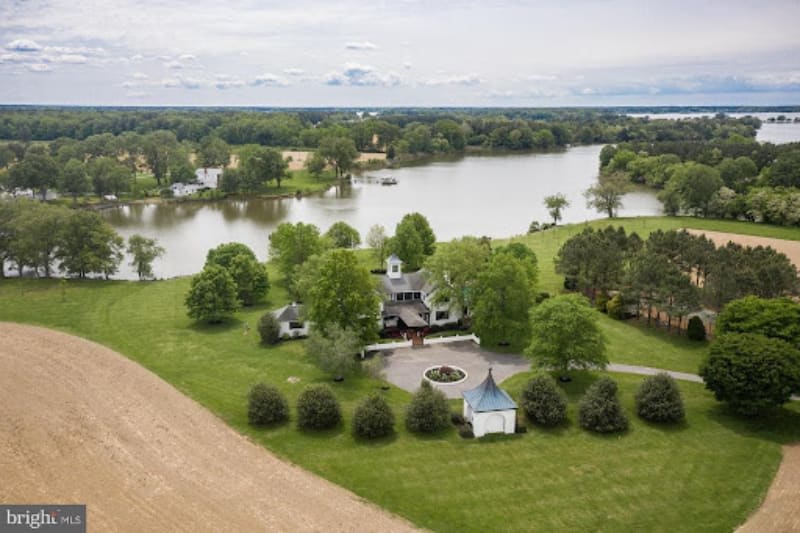 Our final waterfront vacation town takes us directly across the Chesapeake Bay from Annapolis to a trio of destinations: Kent Island, St. Michaels, and Easton. These three burgs are genuine waterfront escapes: friendly, picturesque, and offering a slice of the traditional Chesapeake Bay lifestyle. From the moment you arrive, you'll never want to leave.
Kent Island is the largest island on the Chesapeake Bay and offers one of the estuary's most picturesque settings. Annapolis is only a 30-minute trek from the area, but it might as well be a world away. Kent Island is decidedly rural, and its serene setting provides visitors solace and a surprisingly impressive collection of seafood restaurants. If you boat, fish, or swim, you can partake in all three practically anywhere around the island.
Travel further up the Miles River, dock in the Miles River Sanctuary, and make your way over to our last stop: Easton. Providing its residents with one of the Chesapeake Bay's best combinations of small-town life and big city convenience, Easton is an absolute gem on the Delmarva Peninsula. A coastal suburban enclave, Easton features several upscale, high-end communities and incredibly diverse options for dining, shopping, and entertainment.
In all three locations, luxury abounds. Median home values on Kent Island and in St. Michaels and Easton hover near $500,000 with large lot homes and stunning scenery available across all price points. From short-term vacations to extended stays, you never forget the experience on the eastern shores of Chesapeake Bay.