You invested a lot of time, energy, and money into your vacation home, and you can't wait for spring to sprout, so you can come back to enjoy the summer at your waterfront property. However, to make sure you come back to a home with no issues, you will need to properly prepare your home for the winter months.

Even if you are in an area where the weather doesn't fluctuate much during the winter, you will still want to take precautions to make sure your home is protected. Missing, or overlooking a step, will leave your home vulnerable, and you may need to make another trip out to remedy the situation before a problem arises.

Here is a handy guide with items you'll need to check on or consider when preparing waterfront homes for the winter.

HVAC System

Before leaving for the winter, you'll want to change the filter, and call a licensed heating and air conditioning company to perform winter maintenance on your HVAC system. Turn the thermostat down no lower than 55 degrees, and to help air flow through the home and keep pipes warm, leave your cupboard doors open. You can also leave your refrigerator door open to keep it from developing a musty smell.

Be sure to check the batteries in all the smoke alarms and carbon monoxide detectors, ensuring that they will be working properly for the next few months. Unplug all appliances to protect them from power outages and provide another level of fire safety. Finally, if you have a chimney, have a professional chimney sweep clean it out to protect your home from fire hazards. Also, be sure to note that if you are looking at waterfront homes for sale in Annapolis during the off-season, understand it may be winterized and colder than normal.

Seal it in

Seal the exterior of waterfront homes by caulking and painting around windows, doors, and anywhere else that needs to be touched up. It is much easier to scrape off chipped paint by re-caulking and painting than it is to replace the entire wood trim or more. Be sure to check around your vents and outdoor faucets and make sure the area is properly insulated and sealed.

Also, check your deck to make sure it isn't holding water. A properly sealed deck will make water bead up on it as opposed to absorbing it. Cement and paved areas also need to be sealed by placing control joints and filling in the cracks with sealer. This will prevent water from getting under the concrete and freezing over winter, then thawing and breaking the concrete come spring.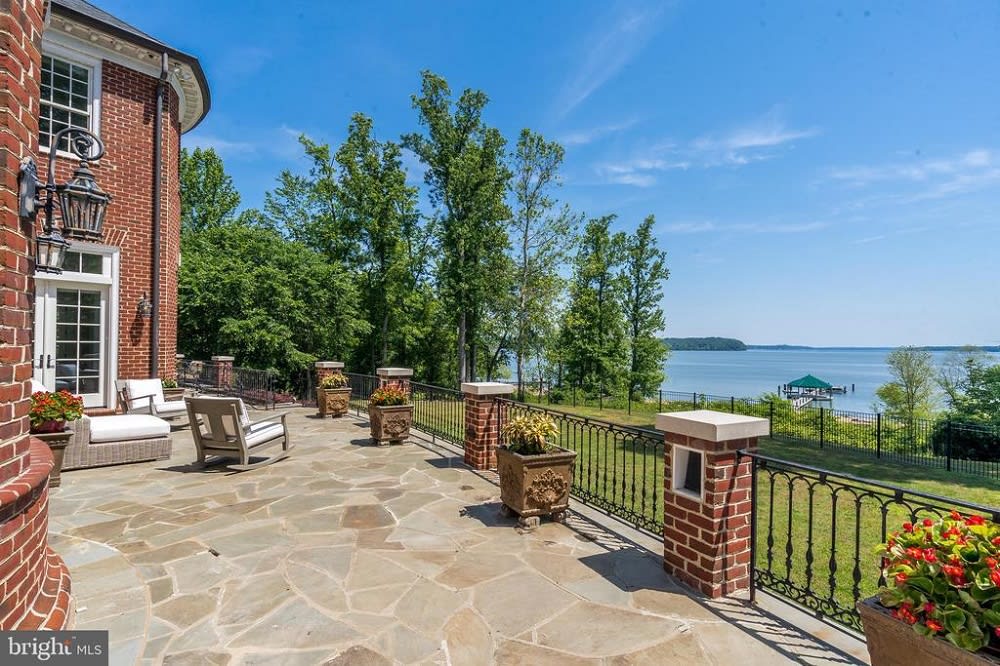 Let it drain

Be sure to check that the gutters are free and clear, so they can drain properly. You may need to trim back tree branches, as they will drop heavy amounts of leaves around the roof and gutters. Trimming back limbs that are too close to the home will help keep your home safe from storm damage also.

Installing gutters that won't clog up is your best bet for making sure you don't have to worry about damage from ice dams in your gutters. Take a good look around the property to make sure water runs off the lot properly, especially if you are looking at waterfront homes for sale in Annapolis. Are there any soggy areas, or areas that tend to hold water? If so, install a drainage option or fix the area with hardscaping.

Shut it down

Turn off water sprinklers, and have them professionally winterized on waterfront homes. This will ensure there isn't any water left in the pipes that could cause freezing and broken pipes down the road. For your outdoor faucets, shut off the valve running water to the outside faucets, then turn on your faucets to let all the water drain out. Even if there is some left in the pipe, it will have room to expand without breaking your pipes.

Insulate any pipes that are exposed to the cold with pipe sleeves and electrical heat tape. Don't forget to shut off and drain the dishwasher, washing machine, and any other appliances that are linked to the water line. If you have a pool, fall is a great time to tend to any repairs. It will winterize the pool properly and take advantage of the pool contractor's slow season.

Remove and store

If you have a pipe dock, floating dock, or other non-permanent dock, remove it, and store it. While it might be fine to keep it out year-round in some temperate weather areas, it will last longer if you store it during the winter. Also store your outdoor furniture, grill, yard décor, anything that is removable should be removed and stored.

If you are staging waterfront homes for sale in Annapolis, remember to store everything close by, so it is easy to set up and tear down. This keeps your furniture and other items lasting longer because they won't be exposed to the elements or in danger of storm damage. You definitely don't want a chair blowing into your bay window and breaking it. Storing outdoor furniture also deters thieves because nothing is out in the open that they could potentially grab.

Deter pests

Mice and other pests can, and will, eat through cardboard and other soft materials to access the food inside. If it isn't in a can or sealed in hard plastic, toss it. The less you have in your home for pests to eat, the less pests will want to come in and stay. Be sure to also dump your soap. Surprisingly, mice will nibble on soap, as they are naturally curious, and if hungry enough, they will eat whatever they can, including soap.

Be sure to also check the attic of waterfront homes to make sure everything is properly sealed. The attic is a nice warm and cozy space for pests to hang out. If they get in, they will stay. You won't want to come back to a home that has been taken over by a family of pests.

Keep an eye on it

Hiring a company to remove the snow on the driveway of waterfront homes for sale in Annapolis will help deter potential thieves. It will also ensure that emergency vehicles can access the property if the need arises. If you know and trust a nearby neighbor, having them drive by occasionally and taking a walk around the property will help you feel confident that all is well at your lake house.

Investing in smart-home technology is another great option. It will give you 24-hour eyes on your property. It will allow you to control the temperature, the lights, and many other features that keep your home safe.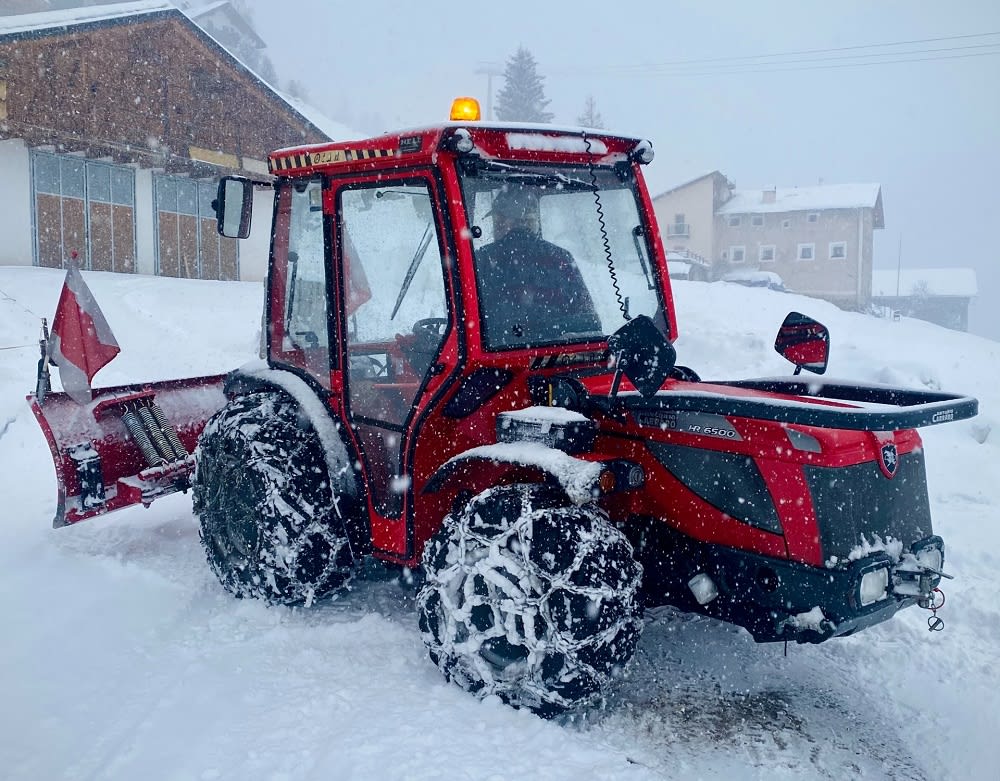 Patrick DeLeonibus' Team of realtors are experienced with waterfront properties. They are happy to answer your questions about buying or selling waterfront real estate, especially in Annapolis.