Waterfront property is a niche market, even among other luxury Alexandria real estate. While everyone may dream of owning waterfront property, few make it a reality. It may seem like selling waterfront property is easy — like it should sell itself — but there are different considerations when selling this kind of property. If you plan correctly and properly prepare your waterfront home, it will make the process as easy as it can be.
What you need to do to prepare your waterfront home to sell in the spring
Make any repairs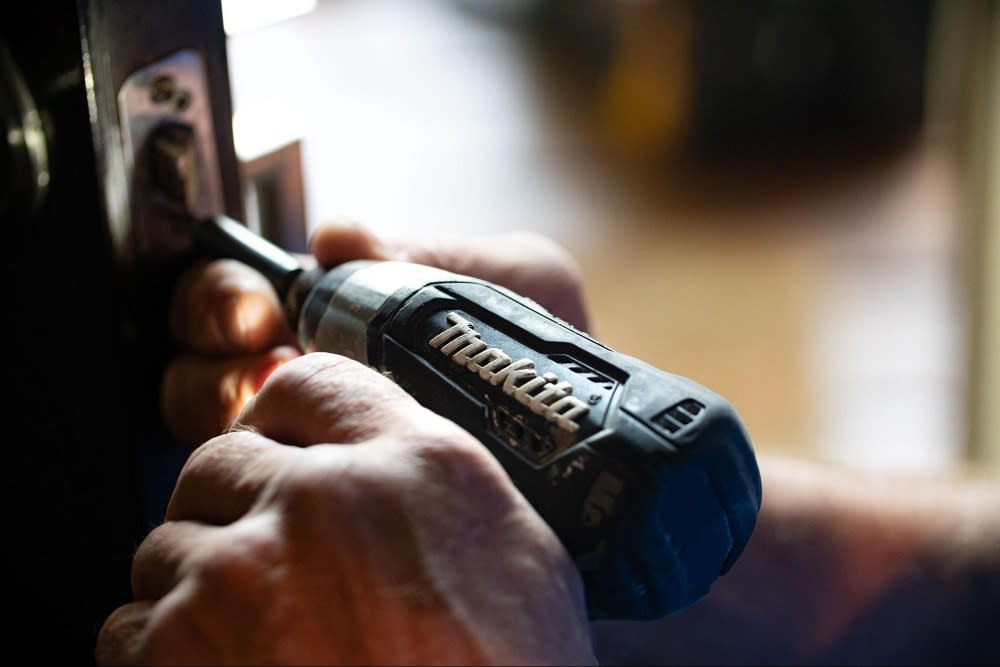 While this is true for preparing any home for sale, it is especially important for homeowners of waterfront property to make all
repairs
on the home. The new owner will want their money set aside for a boat or other toys to enjoy on the water. New waterfront homeowners do not want to make repairs when they move in. Instead, they want the home to be move-in ready, so they can take full advantage of their new beach or lake living lifestyle. Remember what it was like for you when you first bought the home. Remember the excitement, but also remember what your concerns were about maintaining a waterfront home.
Declutter
Just like preparing any
Alexandria
real estate for sale, you need to remove all your personal items. This is so the potential homebuyer can see themselves living in the home. You will also want to declutter. Pare all your closets and cupboards down to less than half full — 30% full is best. This allows the homebuyer to see how their items will fit in the space. Consider removing some of the excess furniture too. End tables, sofa tables, and buffet tables are examples of items that could be removed. This will open the rooms up and make them appear larger. The only exception to this is the outdoor space, dock, and watercraft. Leave those items out and staged to show the waterfront lifestyle.
Make the windows sparkle
When the homebuyer comes to tour a home, they will walk through the front door and go right to the view of the water. If your windows are spotted and hazy, they will detract from the waterfront view. Remember, the view is a large part of the buying decision. People will pay more for a home that has a better view of the water. If you don't take full advantage of the view from your home, it might cost you. The windows of waterfront properties get grimy over time, so having them
professionally cleaned
will make a huge difference. Be prepared to have them cleaned again after a rain, so they are always ready for someone to take a tour of your home.
Prepare the dock
The dock is another key selling point of waterfront homes. The pathway to it should be clear and easy to walk on. The dock itself should be in excellent condition. A fresh coat of paint is a perfect way to help showcase the dock and show that it has been properly maintained. Have your watercraft out. If you have a rail for holding fishing rods, put some rods in it. You want the buyer to walk out and see all the fun they could be having. If your dock has room for a couple of
chairs
, add a couple of Adirondack chairs to give the perception of relaxing days by the water.
Create the waterfront living experience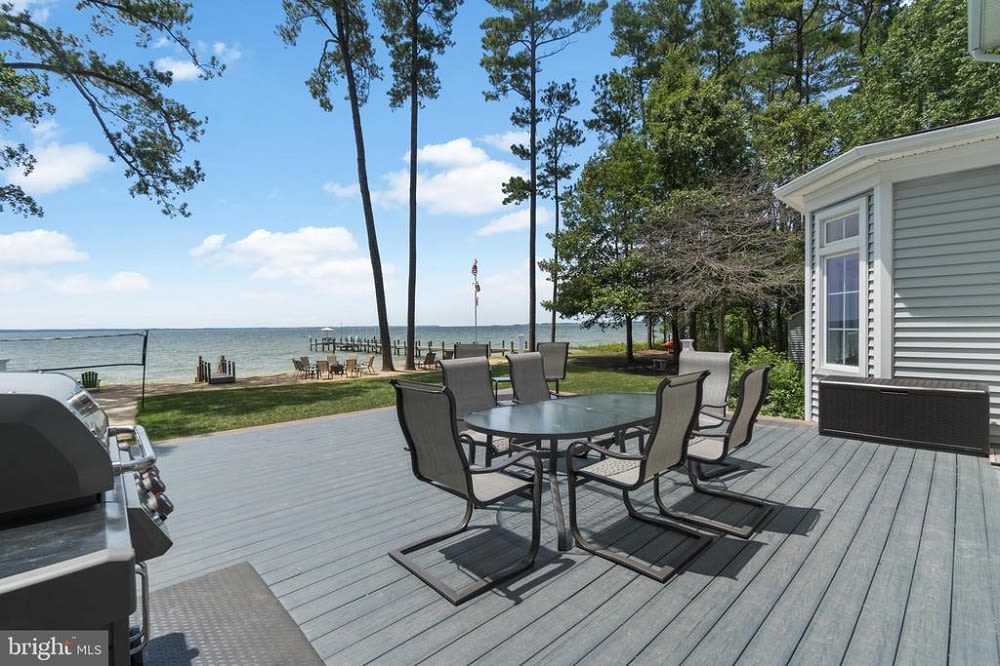 Image courtesy of The Waterfront Group
Hire a professional stager that is experienced with waterfront property. They will know how to stage every area of your home to reveal the lifestyle of waterfront living and will stage the outdoor spaces and the dock to give homebuyers a good sense of how they can enjoy the space. They will stage each room in the house to highlight the home's best features and detract from any features of the home that are a bit harder to love. For example, they will turn that random, hard-to-use space into a flex space area and make any small room feel cozy and comfortable. They will make sure your waterfront property shines to its full potential and stands out among other waterfront homes for sale in
Annapolis
, MD.
Use a professional photographer
The first impression homebuyers have of your home is through the pictures they find online. Use a professional real estate photographer to make sure the pictures of your property stand out. Taking good pictures of your home is all about getting the right angles to make the rooms feel big and highlighting the home's best features. A professional real estate photographer will know how to sell the waterfront lifestyle through photographs. Taking some
drone footage
and including a video about your property will also help sell your home. The drone footage can capture the neighborhood, the lake, and the shoreline. What better way to sell the waterfront lifestyle?
Use a waterfront specialist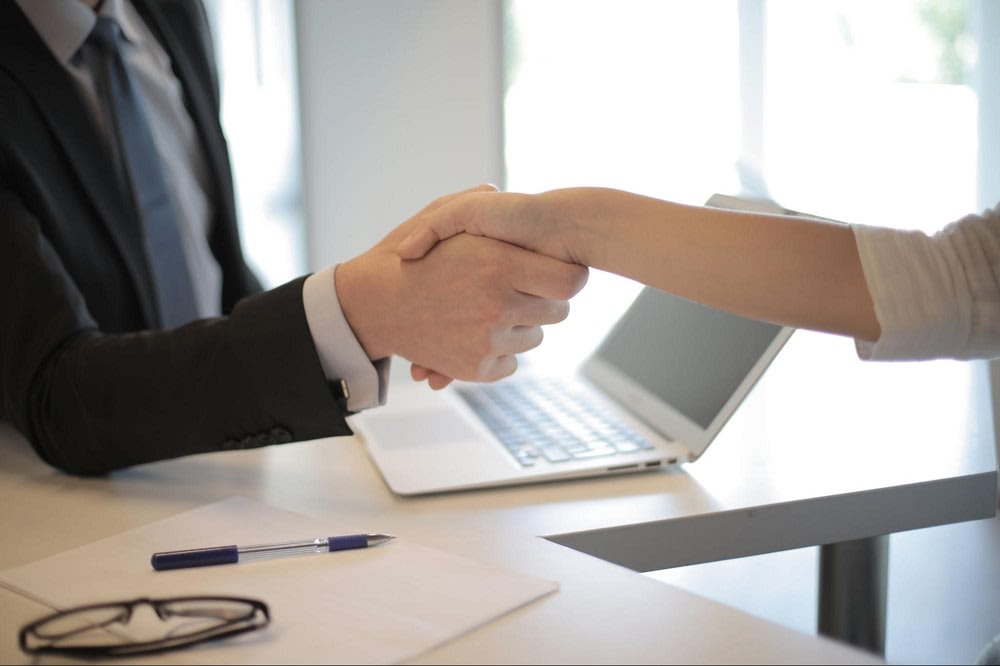 Buying and selling waterfront property is different from land-locked property. When you use a local real estate agent who specializes in waterfront property, your experience will be much smoother and faster. They understand how to properly market waterfront homes for sale in Annapolis, MD. This means that they understand how to properly disclose important information about the property, such as the uses and restrictions of the water, the dock, and other areas, and will be able to educate and properly guide you on the unique features of selling waterfront property. Even if you have sold other waterfront property in the past, it will be your agent who communicates to the buyer's agent. It will be your agent that must list and market the property and help you set the right price on the home.
Looking for Alexandria real estate?
The team at
The Waterfront Group
are waterfront specialists. They are happy to answer any questions you have about getting your waterfront home ready to sell. Since 2013, they have been helping people buy and sell waterfront homes and investment property.

*Header image courtesy of The Waterfront Group