Having a backyard swimming pool at your Annapolis real estate can provide years of summer fun for your family and it will be the main attraction at parties and other functions.

A swimming pool might be high on the list of amenities home buyers want these days, especially in areas where the swimming season can be extended if the weather is nice enough in the late spring and fall. A pool can be the central element in turning your backyard into a personal retreat if you also build a nice pool deck/patio and add amenities such as an outdoor kitchen.

If you bought a home with an existing pool, you've got a built-in feature that could attract the eye of homebuyers when it comes time to sell your home.

For residents who have wanted to have a pool built and believe it could add to the resale value of waterfront homes for sale in Annapolis, HomeAdvisor estimates it could cost $20,000 to $65,000, not including a patio, safety fence, or other extras. You might also want to have an adjoining spa built, which will add to the cost of the project.

Pools became very popular during the pandemic. For residents who already had pools, they provided hours of recreation during the warmer months without having to leave their property. Construction of new pools boomed as people who had disposable income took advantage of the opportunity to make a major upgrade to their property.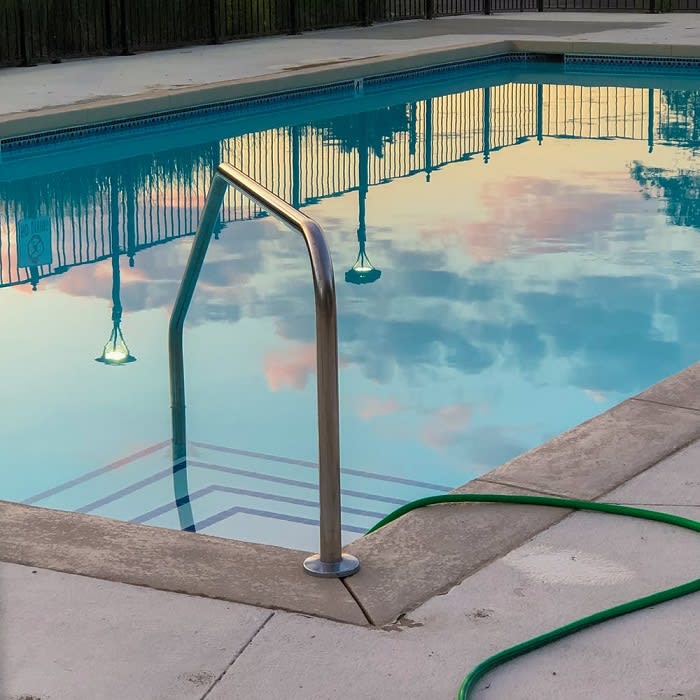 Cost vs. ROI
Before you begin a pool project at your Annapolis waterfront real estate, take the time to calculate the cost vs. anticipated return on investment.

Experts are split on whether a pool will add value to your home.

According to HGTV, an average pool that measures 14 feet by 28 feet can add 5% to 8% to the value of your home. However, as with other home improvement projects, you will only recoup a portion of the cost to build the pool. In order to make the pool attractive when it comes time to sell, you'll need to keep it clean and well-maintained, as well as the pool deck and surrounding landscaping.

According to Investopedia, building a backyard pool might not add to the resale value of your home due to the expense of having it built and the additional cost of maintaining it. There could be certain cases in which a pool will add value, but not to the point that it balances the cost. Situations when a pool makes sense include if most of the other homes in your neighborhood have pools and residents can use them either year-round or at least most of the year. A pool also might add value only if it doesn't take up the entire backyard and leave no space for the kids to play or to put in a garden.

To help you decide what makes sense for your Annapolis real estate, some real estate officials suggest paying to have a home appraiser advise you whether adding a pool will increase the resale value.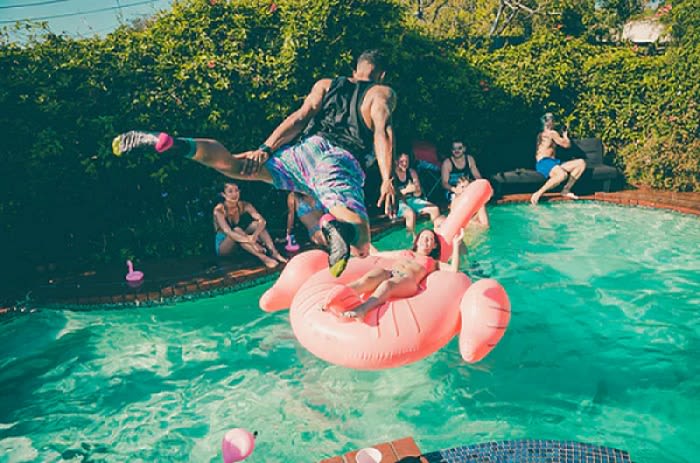 Here are some pros and cons about building a pool:

Pros:
Hours of fun. If you have a pool and the weather is nice, you no longer have to load the family into the car and head to the beach, where you then have to deal with crowds and find a parking space. It's a great way to keep the kids busy, as long as they are properly supervised, and you can use it anytime you like. If you have a hot tub, there's nothing like firing it up for a relaxing time on a pleasant evening. Pools are also an excellent way to get exercise, particularly for adults.


Pools make waterfront homes for sale in Annapolis more attractive. While pools aren't for everyone, homebuyers who are perusing listings might have their interest piqued when they see your home has a pool. It might have been a dream of theirs to own a home with a pool, or they might have school-age kids who have been pestering them to get a house with a pool. With certain buyers, a pool could be the one feature that will swing a deal.


Do-it-yourself maintenance. Maintaining a pool takes time and money, but some people enjoy doing the work it takes to keep the chemicals balanced and the pool looking pristine. It's easy to follow a routine for adding the right chemicals, brushing the walls and bottom, and emptying the leaf baskets in the skimmer and the pool vacuum. It's also a chore that can be assigned to one of the kids!

Cons:
Pools are expensive. Once you've taken the time and money to have a pool built, now you need to keep it clean and well-maintained. You'll need to regularly buy chemicals, such as chlorine and acid, and the occasional treatments for algae. You'll also need to keep the pool full to a certain level to assure the pump and cleaner work properly, which will add to your water bill. If you want to heat the pool during the cooler months, that could be a large expense. Overall, experts estimate the annual costs of maintenance at between $1,200 to $1,800, increasing to as much as $5,000 if you heat it or need repairs.
If you don't want to clean the pool yourself, you can hire a company or an individual to do it on a weekly basis. That will add to the overall cost of owning a pool.


Insurance and safety. Your homeowner's insurance premium could be affected by having a pool. Your insurance carrier will want to make sure you have a safety fence around the pool to guard against young children falling in, and you could be held liable for accidents involving the pool. And in almost all locales, you can forget having a diving board because of liability and safety reasons.
If you plan to buy or sell Annapolis waterfront real estate in 2021, contact The Waterfront Group for assistance.