Chesapeake Bay waterfront homes afford their owners the best access to swimming, boating, and fishing. But whether your house is on the Atlantic or nestled along a lake or river, waterfront homes require care and considerations that differ from other real estate in the area. In any case, the pristine views and home value are worth the work.
The most crucial distinction for new waterfront home construction is the materials used to build (and protect) these unique homes. Building a waterfront home requires materials that will stand up to everything mother nature may throw at them over the years including a non-stop combination of flooding, saltwater corrosion, varying humidity levels, heat, and wind.
If you're currently shopping for Annapolis waterfront homes for sale, you should inspect them carefully to ensure they've been built with proper materials. These materials include concrete, brick, metal, tile, composite materials, and treated wood. At the very least, you'll want to have your home inspected once your offer has been accepted but ideally, you should know what you're buying (in terms of materials) before you purchase.
The same is true if you're custom-building your waterfront home. You'll want to make sure the house is built of the proper materials to stand the test of time.
The Annapolis waterfront market

The average price for homes in Annapolis is about $535,000, a jump of 10.5% during the last year. You can also expect that the average cost of Annapolis waterfront homes for sale will be above the median due to their particular location. Homes on the waterfront, and those with views of the water, are almost always more expensive than residences that don't include either.
Work with a local Annapolis realtor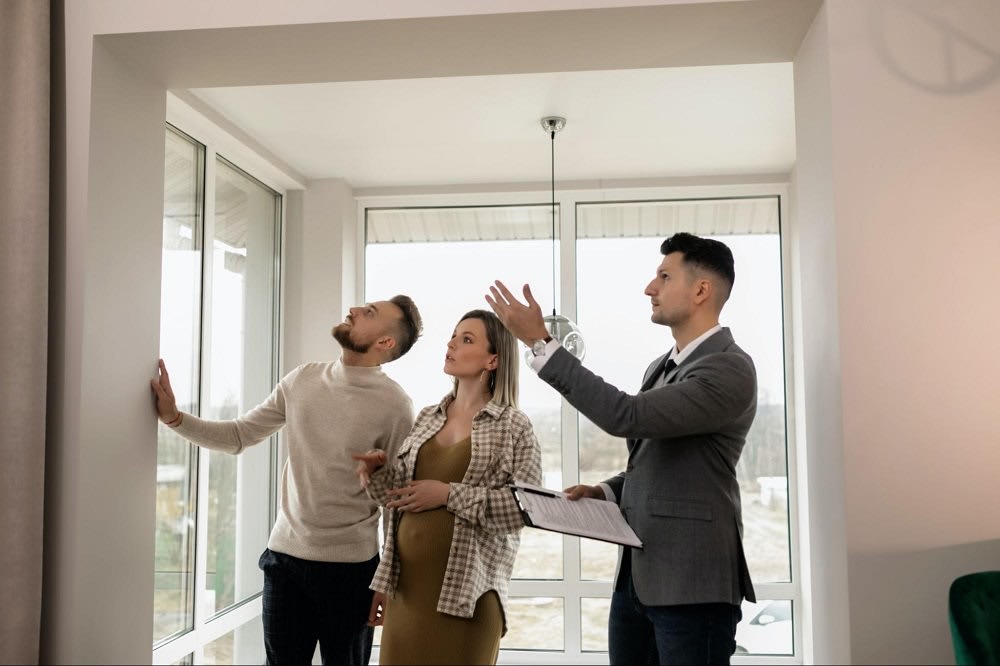 It's always wise to work with a licensed real estate agent for any Annapolis real estate transaction but it's doubly important when looking for an Annapolis waterfront home for sale. Hire an agent with several years of experience (and references) helping clients with waterfront homes. Beyond their higher price-point, this luxury transaction is usually more detailed and complicated than non-waterfront homes. Your agent must have your best interests in mind during the entire process and an insider's knowledge of the types of properties available.
A talented real estate agent will meet with you to understand what you're looking for in a waterfront home, including location, square footage, budget, and how you'll use it to enhance your lifestyle. Your realtor should use their market knowledge to narrow down properties for you to view.
Concrete

Concrete is one of the most durable construction materials used in Annapolis waterfront properties. Concrete is exceptionally resistant to saltwater corrosion, which can be a big problem in homes built directly on the beach or near saltwater. Concrete is an excellent choice for waterfront homes, as it doesn't swell or crack and can keep out mold. It can be used for both the foundation and framing.
Metal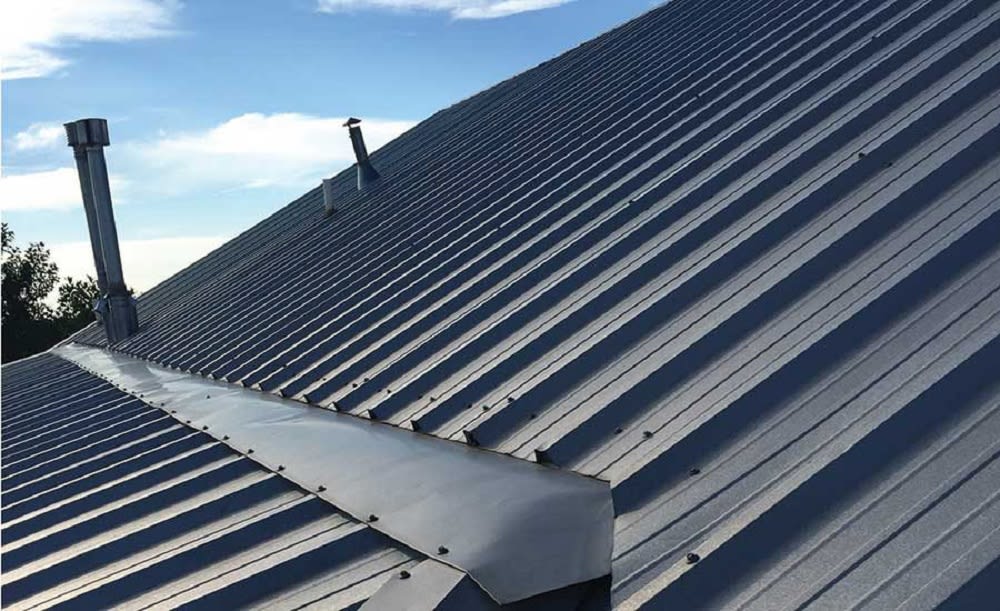 Photo Courtesy of Roofing Contractor

For several reasons, metal is another essential material for building quality waterfront homes. Metal can be used in many parts of a waterfront home, from the framing to the roof. It's strong, can withstand the elements including water and can be relatively affordable compared with inflated lumber costs.
Metal is a smart choice for roofing and siding, in particular. That's because it reflects the sun and helps keep your home cooler than other types of roofing. That can help save you money on your utility bills and maintenance. Metal roofs can also ward off mildew and rot and keep termites at bay. It's also stronger against winds and storms common in coastal areas. Over the lifetime of a home, a metal roof will reduce the need for costly maintenance and repairs.
Brick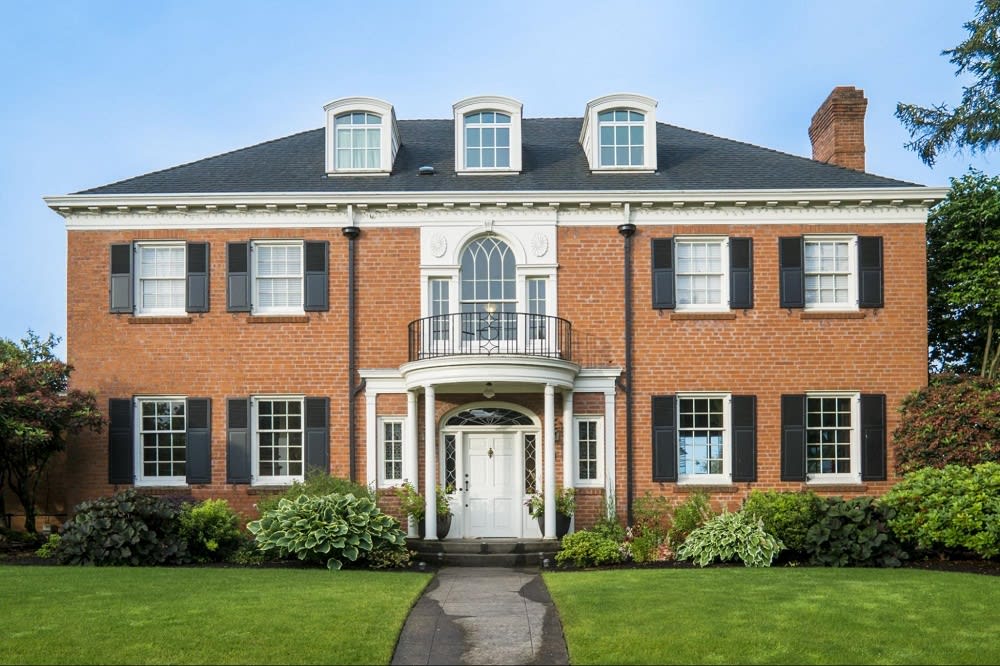 It's no surprise that many Annapolis waterfront homes for sale are built with brick. Brick has been used for centuries for waterfront construction because it can repel bad weather and reduce wear and tear. Brick serves as natural insulation and will help you save on utilities during the summer and winter. Brick also provides a beautiful, classic look that helps give Annapolis waterfront homes their attractive character.
Tile
Tile flooring
is perfect for waterfront homes because when water and sand get into the house, tile doesn't absorb the moisture and swell the way hardwood does. Tile is also good at preventing mold and mildew. There are many sizes, patterns, and color options, and the tile is easy to keep clean.
Vinyl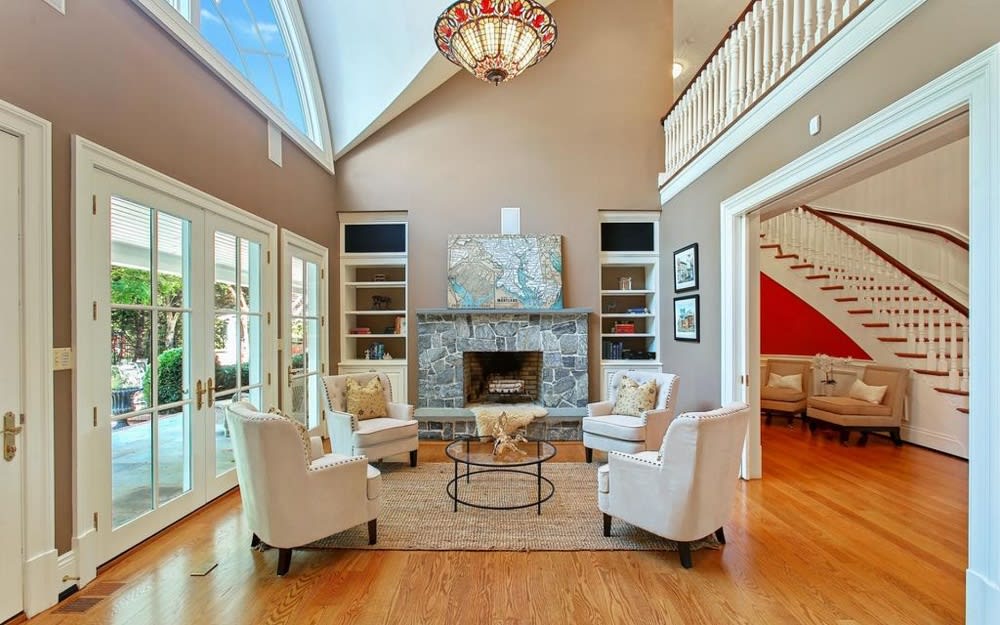 Vinyl is another material that can be used instead of wood in Annapolis waterfront real estate. It can be used for various structures that may have otherwise used hardwood, including floors, decks, and handrails. Vinyl is lightweight, and contractors find that it's easy to install. It also comes in numerous colors and finishes, many of which resemble wood.
Deck materials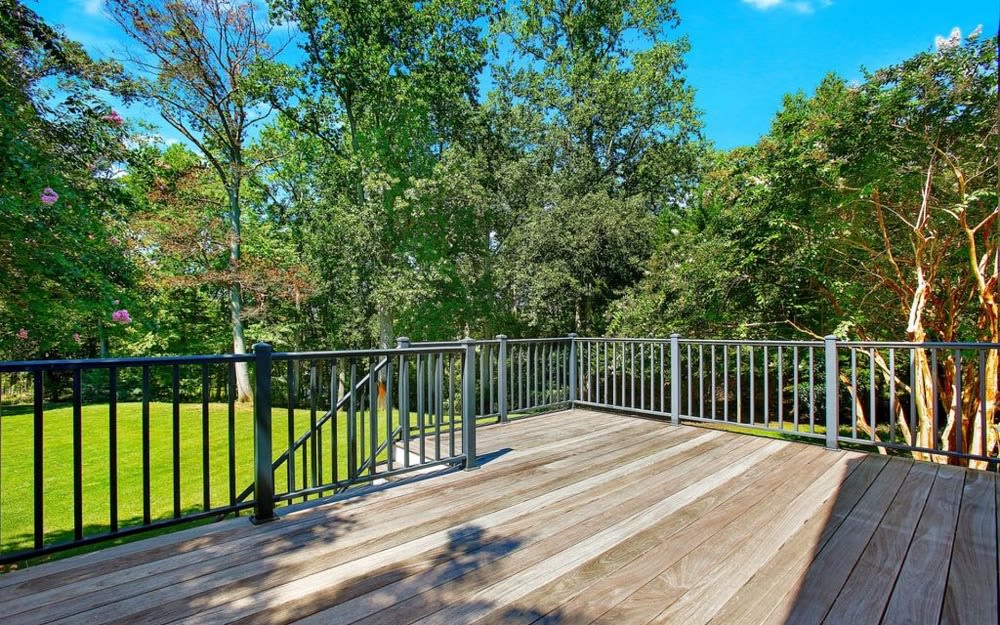 Buyers of waterfront homes in Annapolis often want
a deck
to enjoy waterfront views and sea air. However, it's vital to pay attention to what material it's made of. Decks are more susceptible to the elements than most other parts of the home and should be built with materials that will hold up. Besides vinyl, other options for decking include hardwood such as Garapa and Ipe. These hardwoods are beautiful and bring a green element to the home. There are also composite materials such as Azek.
Are you searching for Annapolis waterfront homes for sale?
When you're ready to explore the best Annapolis waterfront homes, let the experts at
The Waterfront Group
provide you with the best local expertise and customer service in the Annapolis real estate market.