From high-end luxury hotels to charming historic inns to quirky modern lodgings, Virginia has some of the country's most beautiful and unique waterfront hotels. Whether you're looking for an escape convenient to nearby Alexandria real estate or vacation along Virginia's lovely coastline, there's a lot to explore.
When you're ready to enjoy world-class dining, take in magnificent views, and explore Virginia's rich history and natural beauty, you'll find one of these breathtaking waterfront hotels perfect for your Virginia vacation.
Virginia Beach & Chesapeake Bay
When visitors think of the waterfront in Virginia, the first destination that comes to mind is iconic and popular
Virginia Beach
and the
Chesapeake Bay
. Generations of beachgoers have visited this waterfront gem famous for its expansive sand beaches, rich history, delicious food, arts and entertainment, and family-friendly attractions. With a wide range of unique hotel options and activities open year-round, there's sure to be something for every taste in this scenic waterfront paradise where the Chesapeake Bay and the sparkling Atlantic Ocean converge.
The Cavalier
For nearly a century,
The Cavalier
has served as the seaside escape for presidents, starlets, musicians, and other movers and shakers of the time. Today, thanks to a multi-million dollar renovation, the hotel has been carefully restored to its original glory, perfectly combining historic luxury with the comfort and amenities of today.
Listed on the National Register of Historic Places, the hotel's grace and splendor is showcased in its 85 tastefully and luxuriantly appointed guest rooms and suites. Guest amenities include a classic indoor "splash" pool, private canopied beach club, world-class dining, full-service spa, and its own in-hotel distillery all set amid ornate traditional architecture, verdant gardens, and breathtaking ocean views. This is the perfect place to stay when you're in town to look at Alexandria real estate.
Hilton Virginia Beach Oceanfront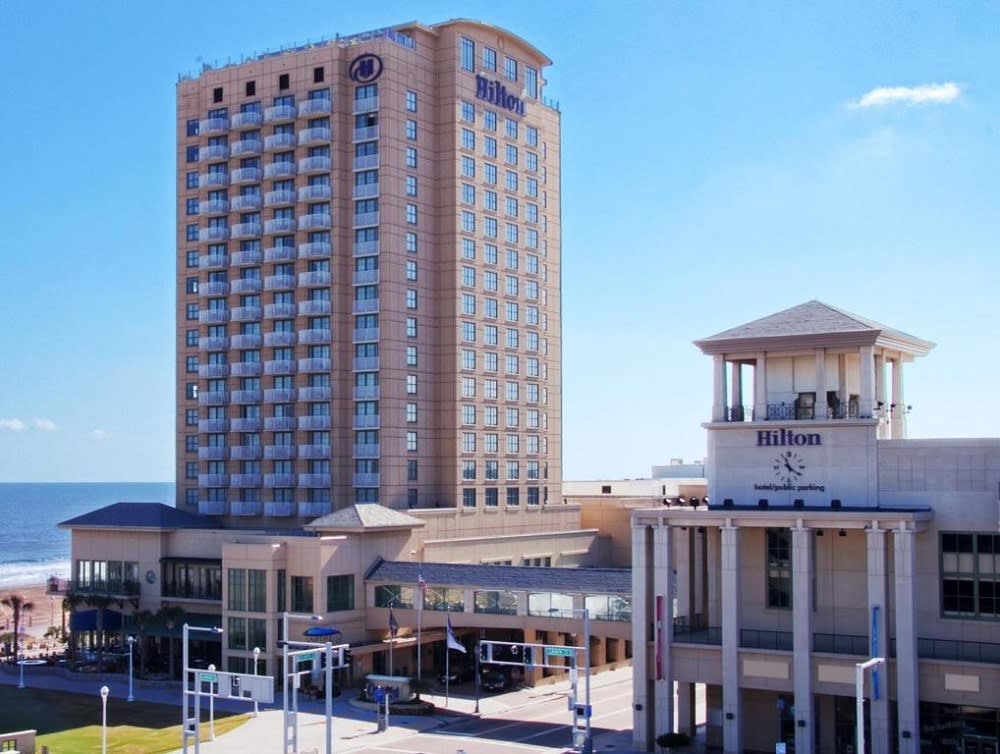 With gorgeous views of the Atlantic, the
Hilton Virginia Beach Oceanfront
is just steps off the Virginia Beach Boardwalk. Guests can take a relaxing stroll along the beach or enjoy live music and nightly entertainment at adjacent
Neptune's Park
. Dozens of local restaurants and bars are a short stroll away, while the
Ocean Breeze Waterpark
and
Virginia Aquarium
are just a quick drive. You can also simply relax in the hotel's scenic rooftop pool or take in magnificent Atlantic Ocean views while dining at Catch 31, Salacia, or Sky Bar.
Oceanaire Diamond Resort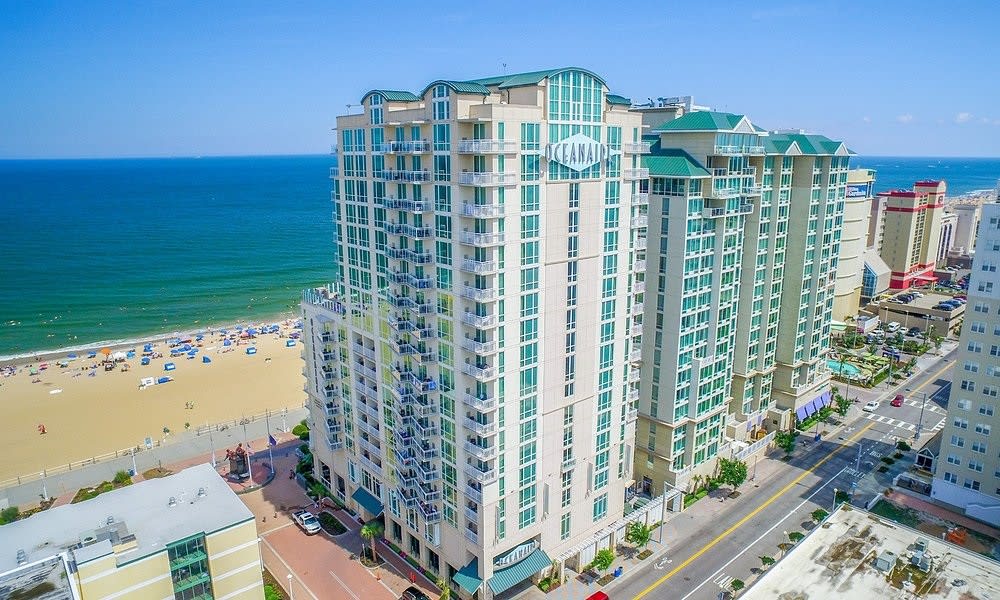 Take in the ocean air at the aptly named
Oceanaire Diamond Resort
. The Oceanaire is great for families with a range of room options, including suites and kitchenettes. And it's right in the midst of all the Virginia Beach fun! Nature lovers will enjoy nearby hiking trails, parks, and wildlife areas. Bikes are available to rent for exploring Virginia Beach's historic boardwalk. The hotel also offers several oceanfront pools, so it's the perfect place to take a break from looking at Alexandria real estate and just relax.
The Tides Inn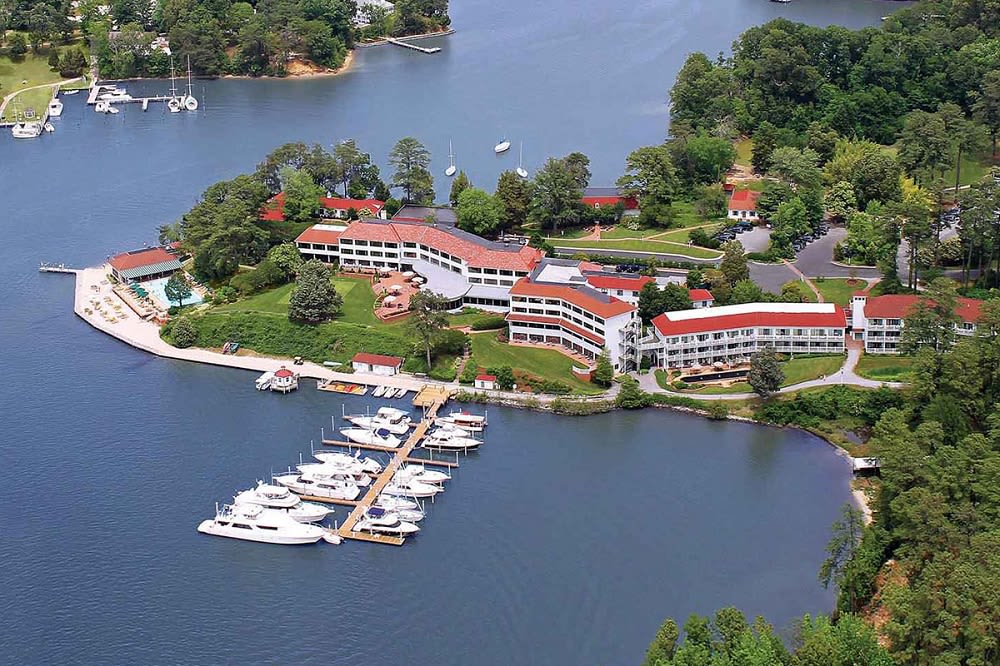 If the Chesapeake Bay is your destination, the historic
Tides Inn
has welcomed travelers to enjoy its calm and quiet way of life since 1947. Families have been coming here for generations to spend quality time together and build traditions, returning year after year. The Tides Inn greets present-day visitors with its own blend of welcoming hospitality, beautiful beaches, marina, grounds, and even a nearby golf course.
Bay Haven Inn of Cape Charles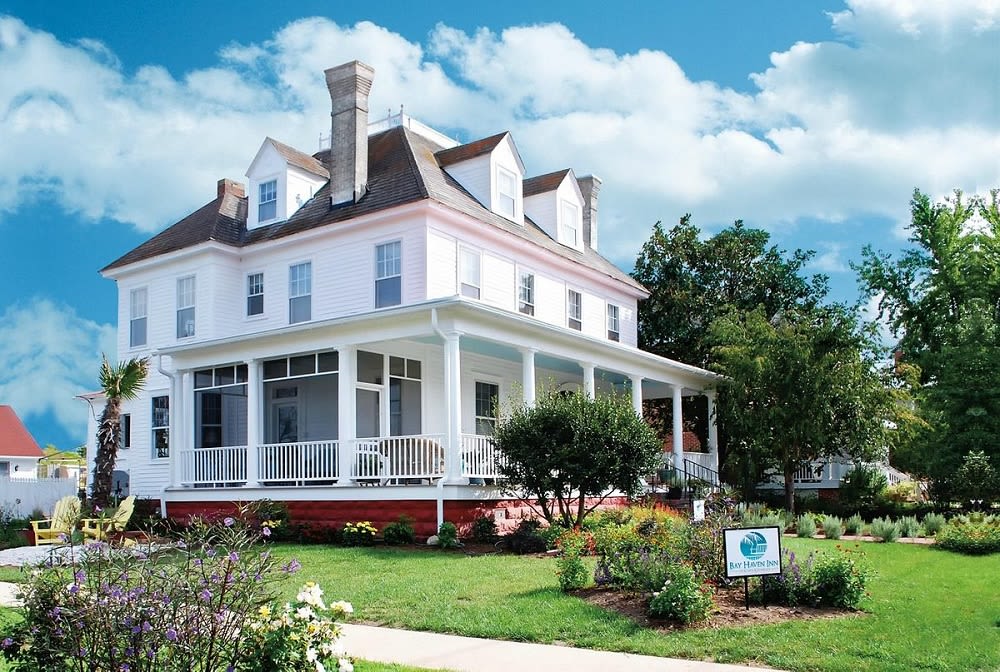 If a quaint inn is more your speed, the lovely
Bay Haven Inn of Cape Charles
welcomes guests to step back in time to slow down the frantic pace of life and settle into a quiet frame of mind. Guests who want to do more than rest and relax will find ample nature and countryside to explore, while the nearby town of Cape Charles is full of local history. In addition to beautiful views, folks keep coming back for the Inn's signature Virginia breakfast, served in the charming dining room. Your hosts will make you feel welcome and like you're part of the family.
Alexandria Waterfront

Waterfront doesn't necessarily mean oceanside, so if you're seeking an escape closer to Alexandria, don't overlook the lovely waterfront hotels in and around the Potomac. There's plenty of luxury and history to soothe the soul and intrigue your senses as you contemplate purchasing Alexandria real estate.
Lorien Hotel & Spa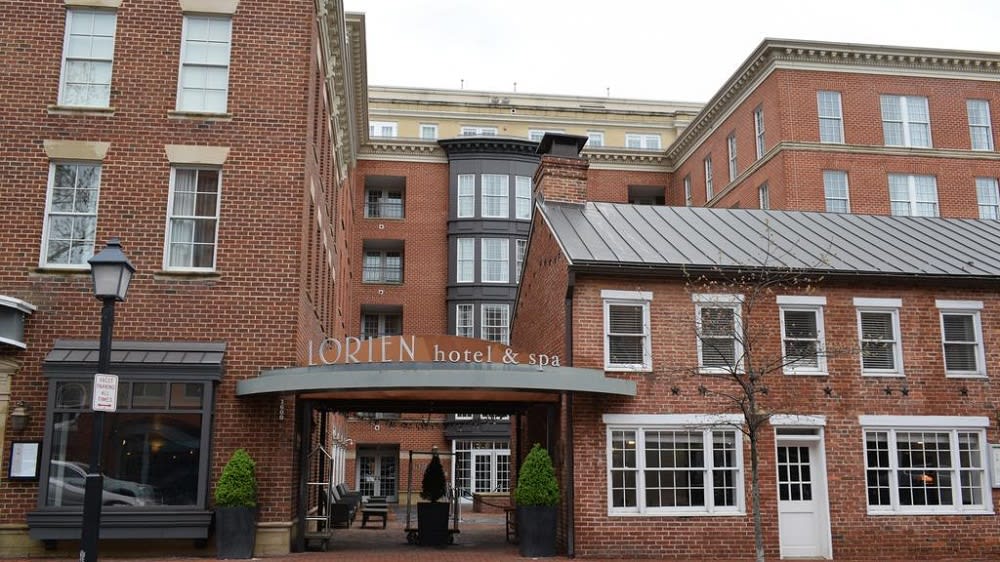 Lorien Hotel & Spa
's award-winning spa offers a full array of spa treatments and gourmet dining, and luxe accommodations—all in a relaxing, fun atmosphere. Get away from the hustle and bustle to rest and recharge at this peaceful urban escape. Guests enjoy treating themselves and feeding body and soul with luxury spa treatments and gourmet cuisine at Lorien's fine dining establishments. Or, you can simply enjoy a glass of wine in one of the hotel's lovely and well-designed outdoor spaces.
Hotel Indigo Old Town Alexandria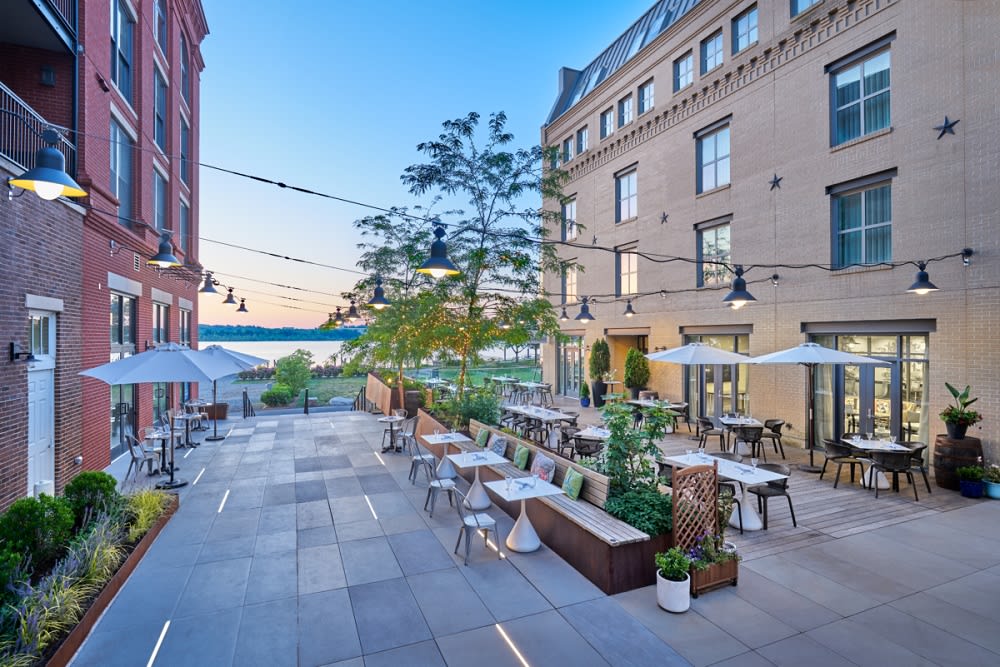 Located on the shores of Alexandria's busy port,
Hotel Indigo
offers a charming mix of sleek modern convenience and historic waterfront architecture. If you want to relax in your room, you'll be greeted with sweeping river views. Or, you can relax on the hotel's patio while enjoying some of the best seafood in the area at the hotel's signature restaurant, Hummingbird Bar + Kitchen. And when you're ready to explore, you're only steps away from bustling King Street, wandering Old Town's iconic cobbled streets, or traipsing along the Potomac to discover all that Alexandria's dynamic neighborhoods offer.
The Alexandrian
While it's not exactly waterfront,
The Alexandrian
is the right combination of modern luxury and historic charm when it comes to elegance. There's the tasty King & Rye, which specializes in locally-sourced Southern food. Guests can also enjoy coffee or cocktails in the beautiful courtyard cocktail lounge. And when there's a chill in the air, you can cozy up inside a domed igloo on the terrace. Guests can unwind in a luxe guest suite or explore Alexandria's lovely waterfront, unique shopping, and historic sights!
Waterfront living year-round
If you loved your visit to Virginia so much that you want to make it your home, many beautiful waterfront properties are on the market. It's essential to reach out to a professional like the Alexandria real estate experts at The Waterfront Group, experts in exclusive waterfront properties. With help from
The Waterfront Group
, you can enjoy your beautiful waterfront home soon, making every day feel like you're on vacation!