If you're debating whether living on the Chesapeake Bay is worth the price tag, the answer is a resounding yes! There are nearly endless advantages from living along the coast of Maryland or Virginia, including everything from a calm, tranquil atmosphere—to a higher resale value.
1. Calm atmosphere
Waterfront living comes with a laid-back and peaceful ambiance that's hard to find in other luxury real estate. Whether it's the crash of waves hitting the beach or winter rainfall against the window, it's
scientifically proven
that the sound of water helps promote relaxation. This is, in part, thanks to a response in the brain triggered by the sight and sound of running water. The neurochemicals released by our brains increase blood flow,
which induces relaxation
. If you're looking for more balance in your life, then a waterfront home offers the perfect prescription for a dose of natural relaxation.
2. Increased happiness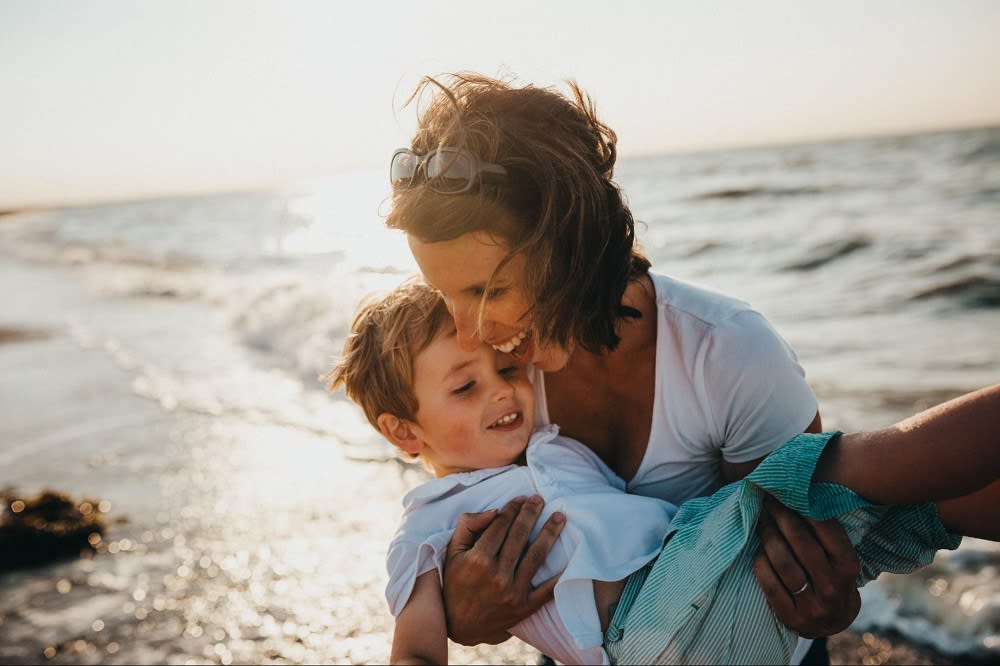 In addition to enjoying the simple and calm atmosphere of life on the Chesapeake Bay, living near the water promotes mental health and increased feelings of happiness. Research has shown that our body and mind have a personal and emotional relationship with water, known as the "
Blue Mind
'' effect. Blue mind states that spending time near the water can help us in achieving sustained happiness and can even affect our creativity. When we are relaxed, we tend to be more creative, and moving away from all the hustle and bustle of the city can help you feel more inspired. Even if your Chesapeake Bay luxury real estate is a vacation home, you'll be happy to have a getaway from the city.
3. Reduced stress

"Red mind" is a state of anxiety created by increased urbanization and near-constant reliance on technology. A
2017 American Psychological Association report
on stress and technology noted that just under half of all adults and 90% of young adults have become "constant checkers," engaging with screens and social media nearly constantly. This has contributed to notably increased levels of stress among people of all ages. However, spending time in or by oceans, rivers, lakes, and other bodies of water can help counter this effect. If you're looking to lower the stress in your life, waterfront living is a great option for you, and reducing stress means that your body and mind have more potential to be healthy.
4. Improved health

In addition to helping boost mental health, waterfront living has been proven to increase physical health as well, including
reduced stress and anxiety
, lowered heart rate, improved immune systems, and other things that extend beyond just feeling calmer. "Blue infrastructure", like the coast, rivers, and inland lakes, can help tackle
major health challenges
, such as obesity, physical inactivity, and health disorders. People who live by the water tend to be more physically active, not just in water sports, but cycling and walking. While being around water won't make you lose more calories, it can help you vest the benefits of an active lifestyle. Swap a crowded gym for a walk by the beach, and you'll train not only your body but also your mind.
5. Time in the sunshine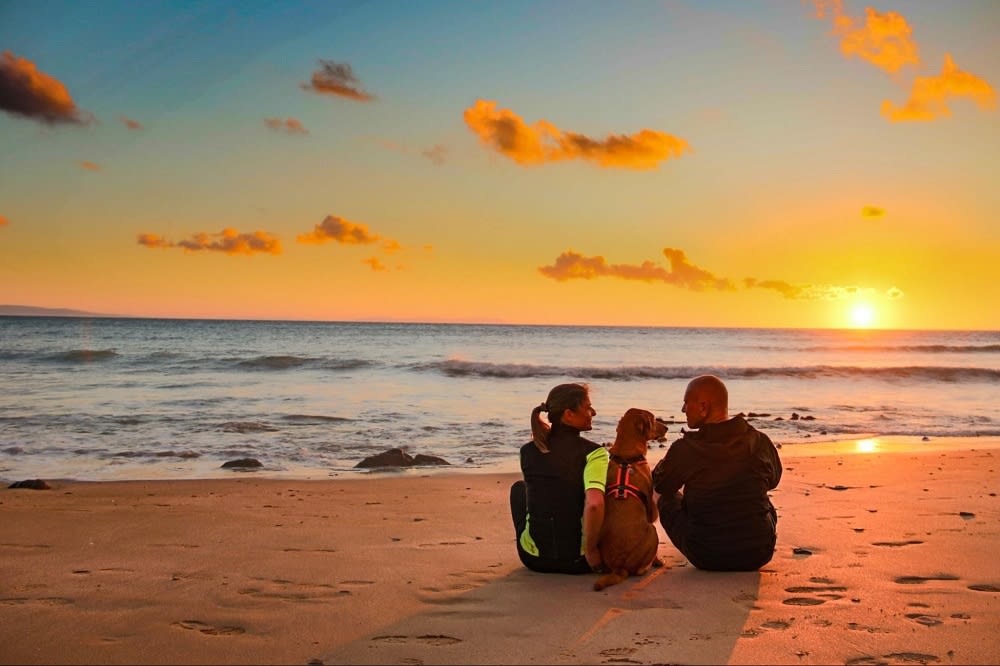 Spending some time in the sun allows the body to produce Vitamin D. The sun's UV rays help your body create this nutrient, which is vital to bones, blood cells, and your immune system. Even 15 minutes in the sun a day is adequate. A healthy immune system can help reduce the risk of illness, infections, some cancers, and mortality after surgery. Sunshine boosts your body's level of serotonin, a chemical that improves your mood and helps you stay calm and focused. Increased exposure to natural light also helps ease the symptoms of
seasonal affective disorder
, a change in mood that typically occurs in the fall and winter months due to fewer hours of daylight.
6. Water sports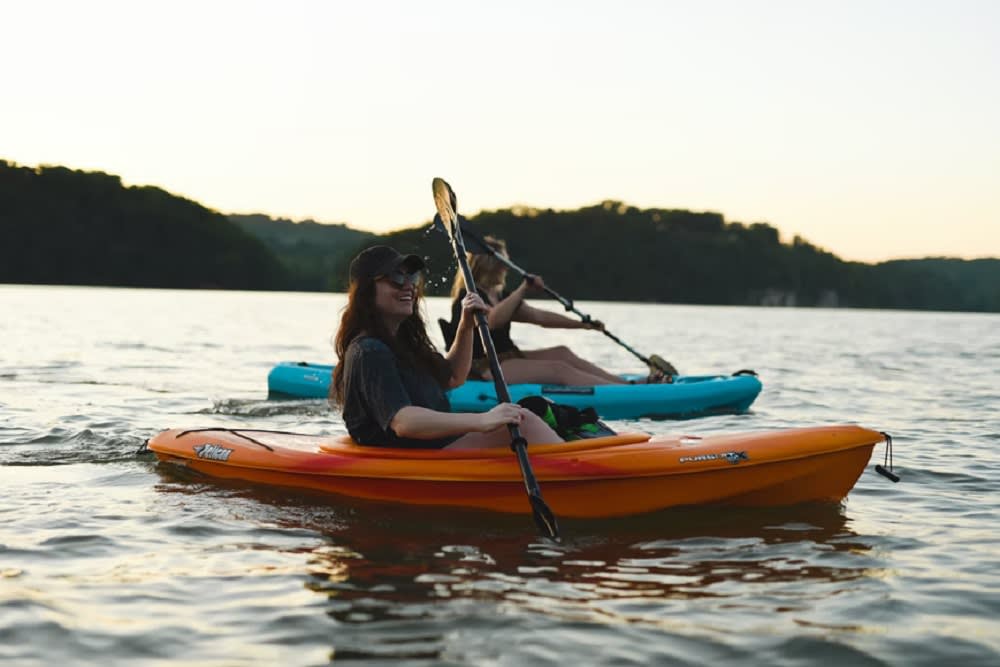 Living on the water means enjoying boating throughout the summer, spring, and fall. Whether you prefer fishing, boating, or kayaking, there is adventure to be found. The Atlantic coast has ample opportunities for ocean game fishing, and the
Chesapeake Bay
is the perfect place for sport fishing, as well. In Maryland, you'll be able to catch bluefish, croaker, trout, and a host of other species. If you're looking for something a bit more adventurous, then try your hand at
whitewater rafting
. The Potomac River also offers ample opportunities for water activities, and living on the water gives residents easy and convenient access.
7. Higher resale value

If you're looking to buy a piece of waterfront property, you can expect to pay more upfront, which is understandable considering the benefits that come with waterfront living. One of the largest influences on the value of a piece of property is its proximity to water. After all, there are only so many saltwater and lake homes available on the luxury market—and this scarcity explains why waterfront real estate is a wise investment. Even a
view of a lake or ocean can boost a home's value by 75% to 100%
. That means that if you decide it's time to sell your waterfront home, you can rest assured knowing that you will get more on the market for your property.
8. It feels like always being on vacation

Whether you're considering purchasing a waterfront property as a rental or a permanent resident, having a waterfront home will make you feel like you're on vacation. Many people opt to use beach or lakefront homes as a second home, which means that they can serve as both an investment and a getaway.
Searching for Chesapeake Bay luxury real estate?


If you're interested in owning a waterfront home on the Chesapeake Bay, or anywhere in Maryland or the Washington D.C. Metropolitan area,
contact Patrick Deleonibus
today. Whether you're looking for a short-term rental or a new forever home, Patrick will help you through every step of the process. With years of experience in the real estate industry, a deep knowledge of the Maryland luxury market, and a specialization in waterfront property, Patrick and his team will help you find exactly the property you're looking for.