Maryland is one of the most picturesque places to vacation, visit, and sail, thanks to the stunning natural beauty of the Atlantic Ocean and the Chesapeake Bay. Known as "
The Sailing Capital of the World
," it's home to both the Naval Academy and the Annapolis Sailboat Show — the largest in-water boat show in the world. No matter how much previous experience you have, there's a place in this beautiful state to enjoy the nature and excitement which comes with setting sail. Sit back, relax, and feel the wind in your hair. These are the six best places to go sailing in Maryland.
Chesapeake Bay
Perhaps the best-known and most exciting sailing destination in Maryland is the Chesapeake Bay. Nearly twenty miles long, it's the largest estuary in the United States and the third-largest in the world. As such, it's a prime sailing destination for boaters from all over. The
Annapolis Sailboat Show
is the Bay's claim to fame. Each October, sailors from around the world gather at historic downtown docks to celebrate the beauty and prestige of the world's most impressive boats. Sailors and boat lovers alike enjoy this event which features music, food and drinks, and the unique camaraderie which comes with sailboat networking.
For those eager to get out onto the water, Chesapeake Bay offers any number of experiences. On Wednesdays from spring until August, race your boat alongside other competitive sailors as part of the Schooner Woodwind weekly races. This is a fun, active way to keep your skills fresh. For a more relaxed occasion, go on a Thursday night
sunset sail
aboard the Woodwind or Woodwind II. You'll enjoy a fully stocked bar as you watch breathtaking sunset colors fill the sky. You can also take your own boat out onto the water at dusk to enjoy the views.
Schooner Woodwind also offers historic sailing experiences during which you'll learn about the history of the Chesapeake Bay and Annapolis. These experiences are ideal for groups to celebrate with a day or night on the water.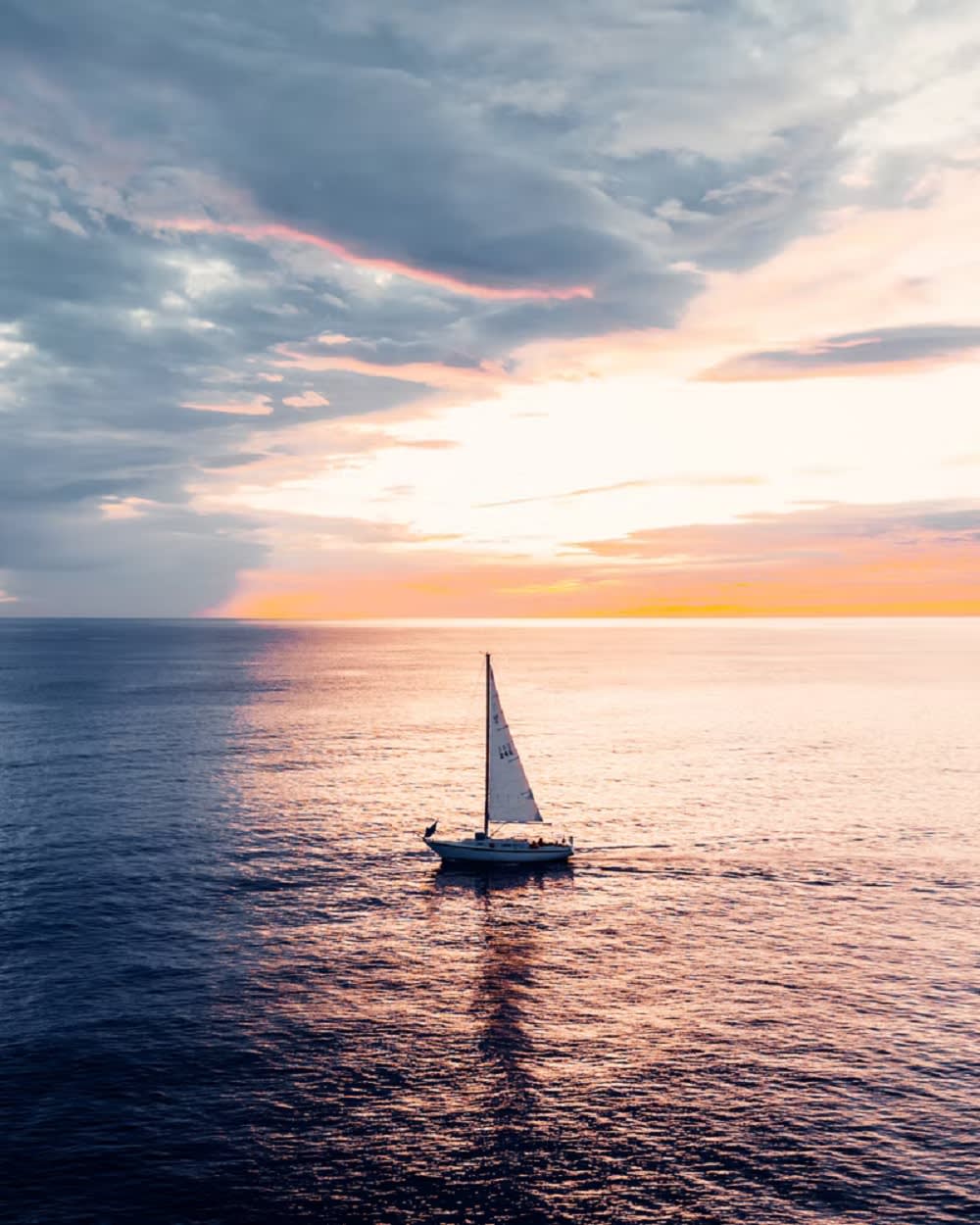 Havre de Grace
Havre de Grace is a robust port where experienced sailors and students can enjoy the beauty of the open water.
Baysail School of Sailing
is the best in town when it comes to lessons. This accredited American Sailing Association (ASA) school offers professional instruction from introduction to sailing to advanced sailing classes. Become an expert at coastal cruising, navigation, keelboat sailing, docking endorsement, and everything in between. Baysail also offers daily boat rentals. You and your group can rent either a Capri 22 Daysailer, a Cal 22 Daysailer, a Beneteau 381, or a Hunter 33. Baysail offers experiences for everyone and a knowledgeable crew to support each group.
Other boat rental services include Sail on Moon Shadow and Saltimore Baltimore. The
Havre de Grace Yacht Club
is a perfect option for those who want to sail and socialize within a specialized community. Membership is open to boat owners, boat renters, aspiring crew members, and social butterflies. As a member, you'll have access to boat races, banquets, and a slew of events. It's a great way to get involved with a community of like-minded people.
Annapolis
Port Annapolis Marina
is the best location for boat owners to store their boats with the venue's long list of amenities. The marina itself pays homage to the city's history and beauty and brands itself as being "absolutely nowhere near your average marina." The marina accommodates all boats, from sailboats to massive yachts, and has ample slips. Their talented team provides engine repair services, electronic assistance, painting, and more. The marina is loaded with enough amenities to keep you entertained for days. A fitness center, playground, laundry service, lounge, and more allow sailors to move from boat to land and access everything they need. The marina's restaurant, Wayfinder's Wharf, has a signature menu including breakfast, lunch, and doggy treats. If you're a sailor in the area, you simply must dock at Port Annapolis Marina to experience its friendly community and enjoy its many comforts.
There are plenty of Annapolis options for those looking to climb aboard without investing in a boat.
Annapolis Bay Charters
is the area's original sailboat rental business. Enjoy the "breathtaking coastal waters'' with a sailing instructor who can meet you at your particular experience level. The area's protected sailing grounds provide "ample anchorages and a forgiving bottom," making Annapolis an excellent choice for novice and expert sailors.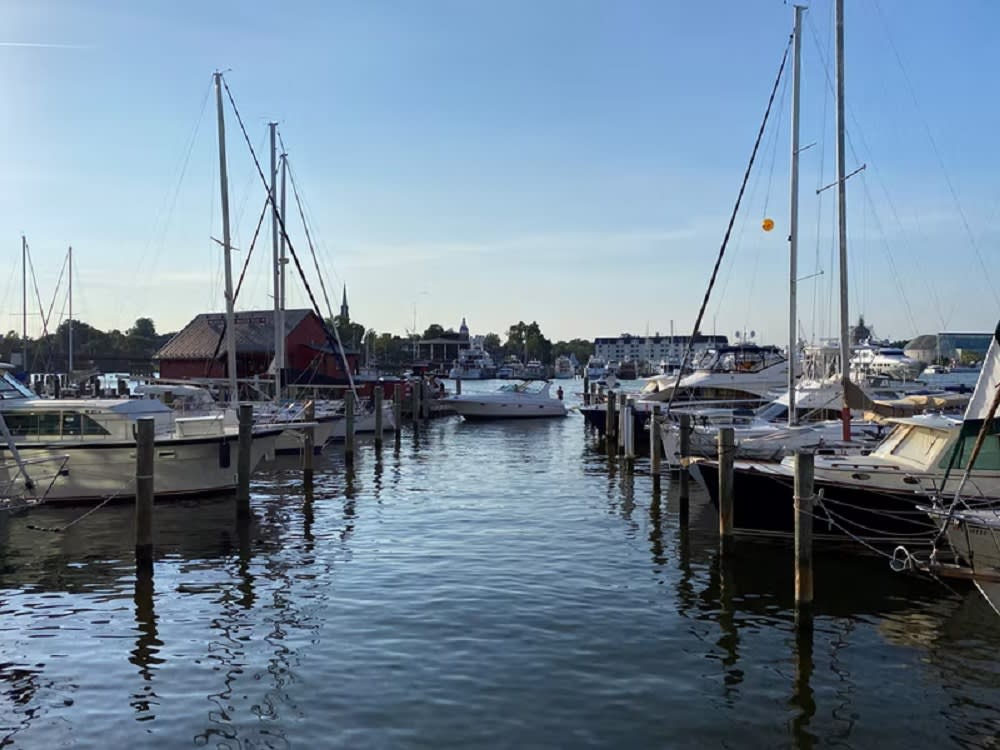 Rock Hall

Rock Hall is an ideal sailing origin because it offers access to the Severn River, Miles River, West River, or Rhode River, which provide miles of estuary and beauty. Take note of the gorgeous waterfront real estate you pass along the Miles River or the beaches along Rhode River. All of these routes offer scenic highlights around every turn.
Gibson Island
Gibson Island is popular because of the renowned
Gibson Island Yacht Squadron
— an upscale boating club known for its competitive regattas. The Squadron also offers boating education, organized cruises, and weekly races. In addition to sailing, you can enjoy fine dining, tennis, and a range of social activities.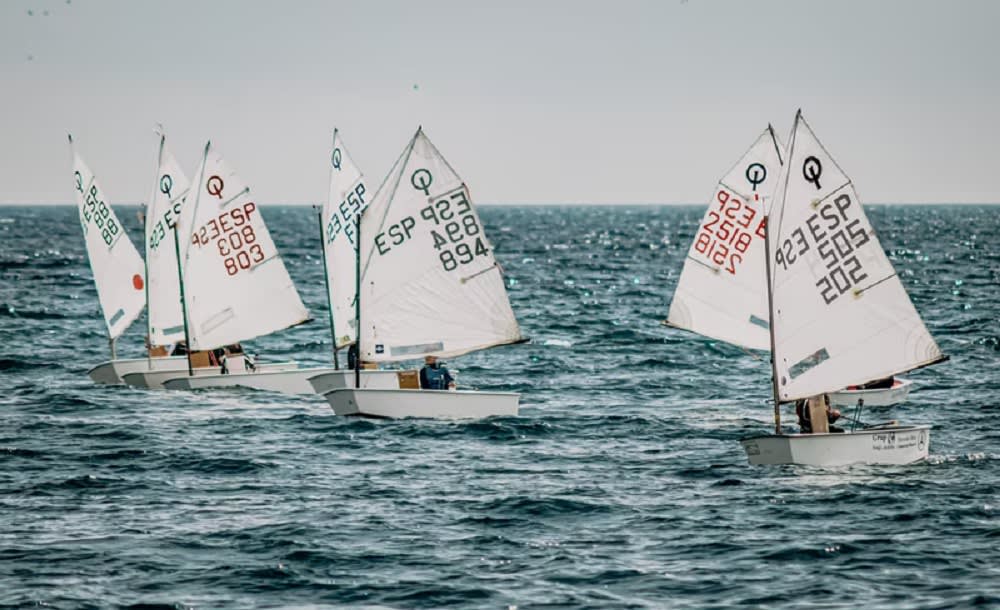 Deep Creek Lake
Deep Creek Lake is ideal for beginners, thanks to its
Deep Creek Sailing School
. Nestled in the mountains in the protected waters on the southern end of Western Maryland's largest freshwater lake, Deep Creek Sailing School (DCSS) offers lessons taught by U.S. Sailing certified instructors. Sailors of all ages can perfect their water and boat safety, basic sailing, boat handling, and racing techniques. This is the perfect place for the entire family to sail into the summer.
Interested in owning a home near Maryland's prime sailing locations?
The Waterfront Group Real Estate
knows the coastline in and out and is ready to help you find your dream Annapolis waterfront property, one of the most beautiful destinations along the east coast.