New year, new boats! Fresh into 2022, boat enthusiasts have already begun to identify the year's best. Whether you're an avid sailor, an occasional fisher, or someone who just likes to explore the water, there's a boat for you. And when it comes to waterfront Annapolis living, you'll want to explore the water. Let's take a look!
Runabout Boats
Runabout boats are the catch-all boating options. Used for leisure activities like fishing and water skiing, these motor-powered boats typically hold six to eight people but are very scalable in size. The first Runabout Boat to note is the
2022 Tiara Yachts 43 LE
. This luxurious option can accommodate various group sizes thanks to flexible seating arrangements. Drink holders and a teak table invite passengers to enjoy a leisurely lunch aboard while the retractable ladder encourages swimming. Captains especially appreciate the All-Sport Module, which manually rotates into multiple positions and locks firmly in place to face forward. Below deck, enjoy the ample standing room and all of the natural light and ventilation.
Another runabout with clout? The
Aviara AV40
. This seamlessly sleek boat is "a perfect representation of new ground in style and performance." With just the touch of a button, this boat offers the largest cockpit-surrounding playground patio afloat in a 40-footer. Other benefits include a deck galley with a sink and optional grills and fridges. Seating also includes a forward-facing couch, perfect for looking out onto the water.
For a smaller, more casual option, there's the
Starcraft SVX 210 IO
. Fast, sporty, and efficient, this fun boat comes with a sterndrive which allows boaters to enjoy a complete swim platform and clear view. The platform is an ideal jumping-off point for watersports. This is a particularly family-friendly boat, thanks to the lounge chairs, flip-up backrests, and sturdy, stainless steel handles.
Fishing
Fishing enthusiasts also have an exciting year of boats in store, beginning with the
Everglades 455cc
. This "bluewater beast" of a boat is ideal for dedicated fishers and boat socializers alike. Topping off at 60-mph, it's a fast machine that can navigate a range of conditions. Ample rod holders, an expansive deck, and secure handholds are built to withstand deep-sea fishing conditions. There's plenty of room to stretch out both up top and down below for those who just want to relax in the sun. The U-shaped bow area and enclosed, shower-clad galley elevate this fishing boat.
The
Pursuit S 358
is another ideal option, known for its comfort and impressive audio system. This boat is Pursuit's first-ever center console in its size class and includes a row of three deluxe helm seats. Foldout trays, a grill, refrigerator, and sink create a perfect social area, while the enclosed head compartment comes complete with everything you'd need for an overnight journey. The aft swim platforms also extend quite far, making for safe and easy afternoon dips!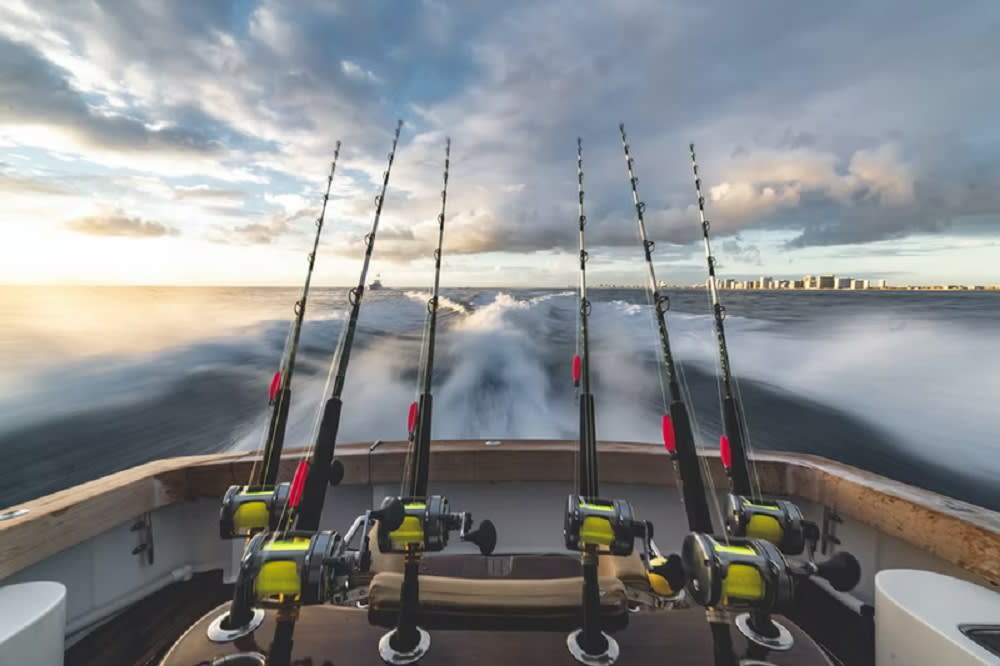 Water sporting
Of course, one of the primary reasons people buy boats is to enjoy watersports like water skiing, tubing, and wakeboarding. The ​​
Chaparral 28 Surf
tops the list because of its spaciousness and power. Noticeably comfortable seats, a wide swim platform, and multi-purpose usability stand apart from other boats in this category. The enclosed head is perfect for all-day family outings, while the Infinity Power Step provides in-water social seating.
For an option that will stand out visually from any other boat on the water, there's
Supreme's ZS252
. Its striking red and blue colors look especially great speeding across the surf and kicking up waves along the way. This boat impressively seats seventeen people and features an optional table and a user-friendly, 7-inch OmniTouch screen. Its best feature, however, is its power. It creates perfect waves for those looking to learn new wakeboarding or wake surfing tricks. All aboard!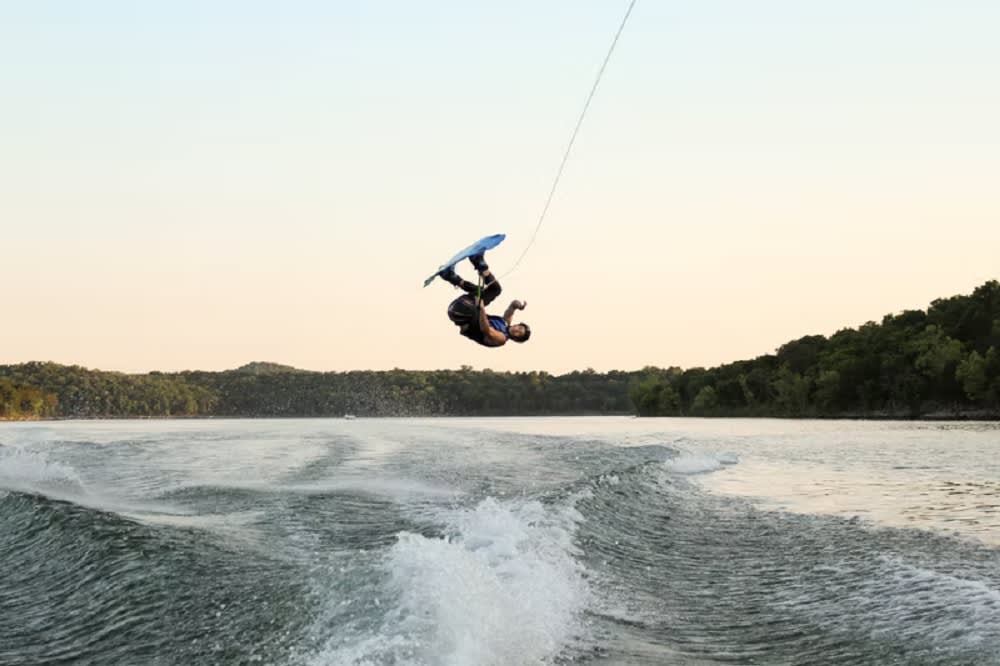 Sailboats
Those looking to sail into the new year have a range of outstanding options to choose from. The
Catamaran Samana 59
is the largest of its kind and designed for any sailing experience. The expansive cockpit is ideal for large group gatherings, while the "decadent foredeck with modular sunbathing stations" encourages guests to stretch out and soak up some sun.
Also by Fountaine Pajot is the
Isla 40
: a new 12-meter sailing catamaran that defines the company's elegant brand. The Isla 40 is extremely habitable thanks to its saloon and chart table, multiple cabins, and "total relaxation" lounge. Enjoy its innovative design while you relax on the water and let the boat's unparalleled luxury transport you into bliss.
The
Dufour 61
is another sailboat option that stays true to its brand's mission to combine "comfort with performance." Developed to provide "simple instinctive sailing," this model is both luxurious and simple. Two different galley layouts provide multiple seating options throughout the day, allowing sailors to soak up plenty of natural light. The spacious cabin includes ample storage and a large wardrobe, perfect for those who want to keep their comforts near. The Dufour 61 is ready to welcome your friends and family for an unforgettable day on the water.
Yachts
If you're looking to invest in a yacht this year, you're in luck. There are some attractive options on the market, beginning with the
Carver 52 Command Bridge
. Designed for long-range cruising, it provides ample living space with a master head, a spacious stall shower, and a full-beam master stateroom. It's sleek and luxurious, both inside and out.
Another gorgeous option is the
Hatteras M75 Panacera
. Described as "the perfect embodiment of superior craftsmanship and timeless elegance," this beauty has 360-degree panoramic windows, state-of-the-art amenities, and fully customizable options. While it requires a high degree of maintenance, it's undoubtedly worth the impressive level of luxury it affords.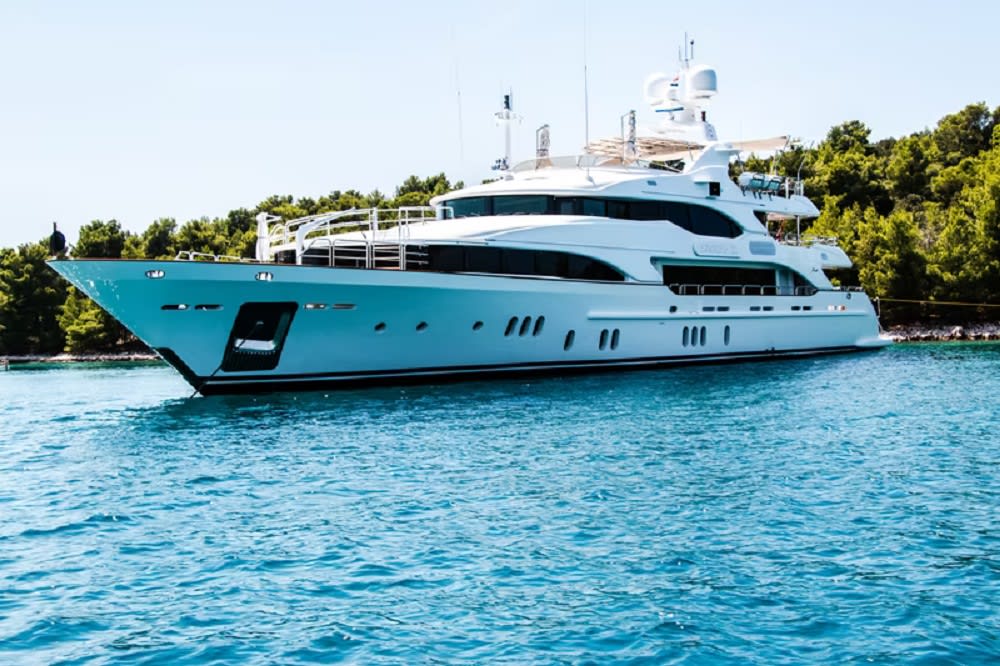 Life in Maryland caters to every type of boat and boater. If you're interested in embracing life on the water, reach out to
The Waterfront Group
real estate agency. Their experienced team is ready to help you set sail toward your dream Annapolis waterfront home!